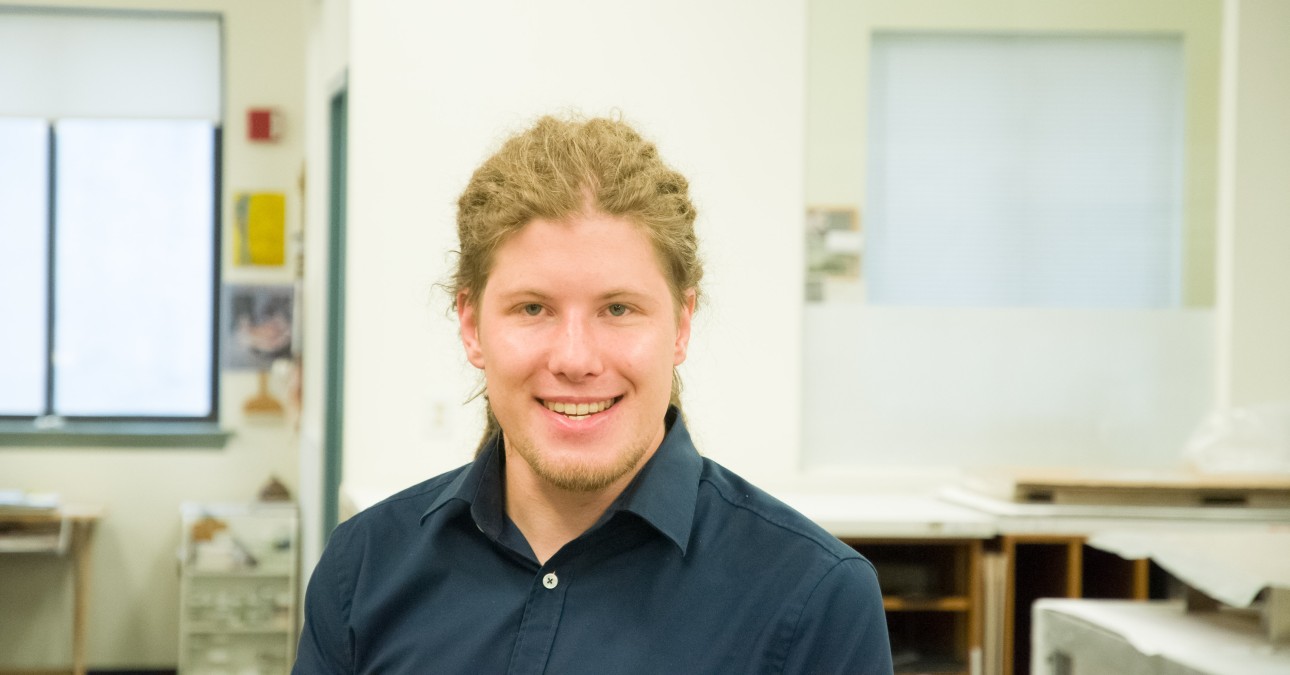 In his role as National Endowment for the Arts Fellow, Benjamin Kirschner prepares condition reports, treatment estimates, and proposals, and carries out conservation treatment for works of art on paper and archival materials.
Before coming to CCAHA, Benjamin was employed as Heritage Council Conservation Intern at the Library of Trinity College Dublin, Ireland. He started his conservation training as pre-program conservation intern at the State Archive of North Rhine Westphalia in Münster, Germay, in 2011. From 2012 to 2017 he studied Conservation of Works of Art on Paper, Archives and Library Material at the State Academy of Art and Design in Stuttgart, Germany, where he graduated with a Master of Arts in Conservation. He has done research for the Museum of Prints and Drawings of the State Museums in Berlin, managed projects at the National Archive of Albania and the Abbey Library of Saint Gall in Switzerland and multiple private conservation studios.
Benjamin is a member of the International Association of Book and Paper Conservators (IADA), the International Council of Museums - Conservation Consortium (ICOM-CC) and the Institute of Conservation (ICON).
Links