Best Practices: Packing for Perfection
Registration for this event has reached capacity.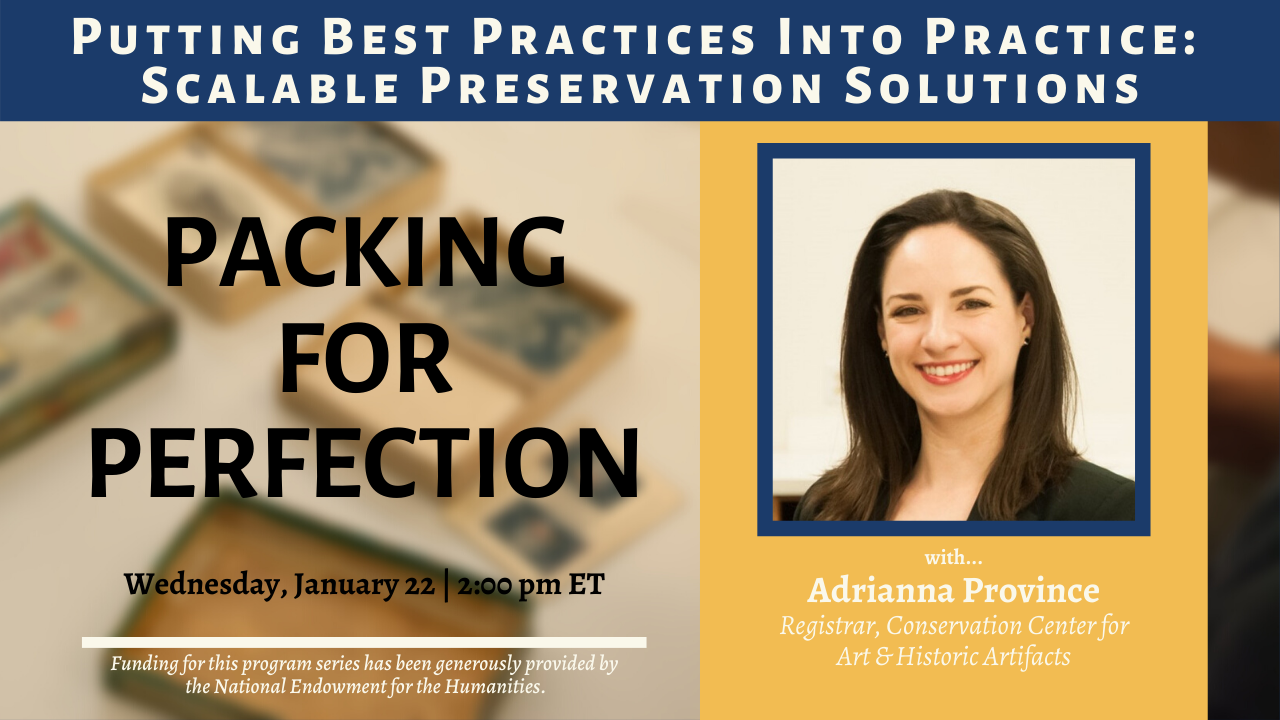 Join Adrianna Province, Registrar at CCAHA, for a free online forum where she will address all of your packing questions such as:

- What are the differences between soft packing, crating, and flat packing?
- How do you choose between a common carrier vs a fine art shipper?
- What materials are best for packing different paper objects?