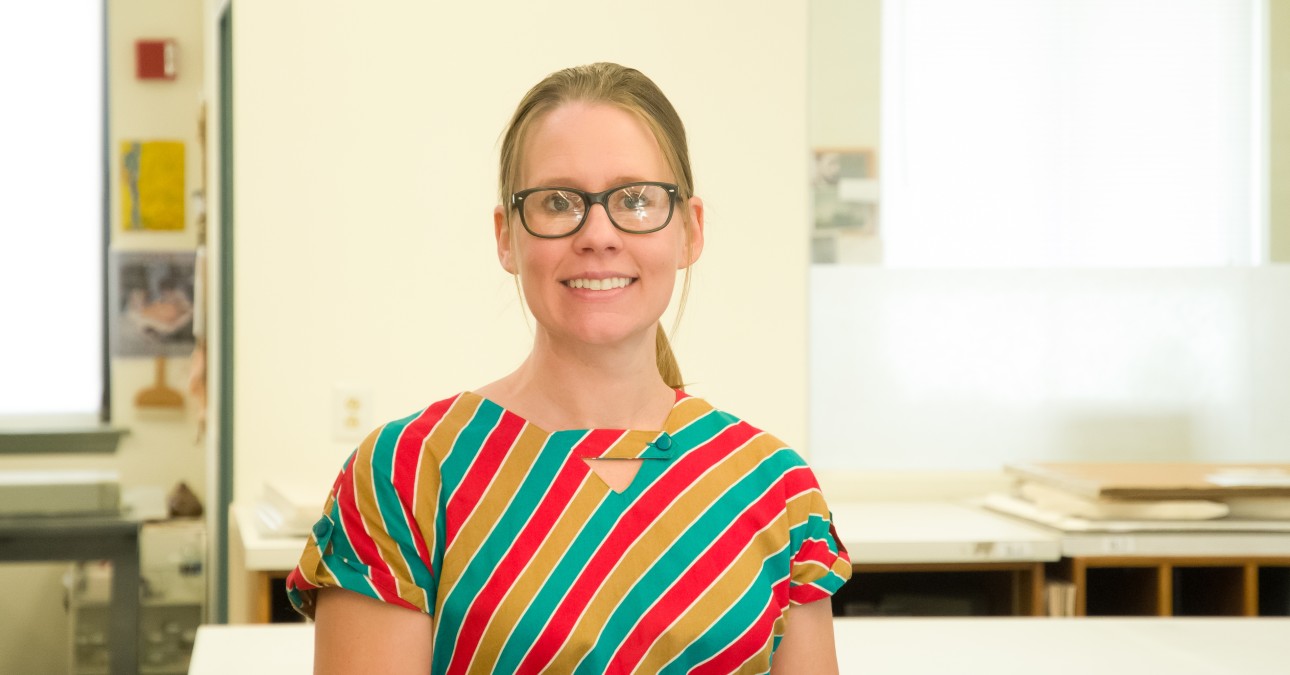 As Manager of Digital Imaging, Maggie Downing oversees all imaging projects at CCAHA. These include digitization of books, artwork, archival collections, and

photographs and negatives,

as well as printed facsimiles of a wide range of materials. She consults with clients to evaluate digitizing options, provides estimates and proposals, assists with image processing, and oversees quality control. She also works with institutions to conduct digital preservation assessments and planning for large-scale digitization projects.
Maggie is a member of the Society of American Archivists (SAA) and the Philadelphia Area Conservation Association (PACA). She serves on the American Institute for Conservation (AIC) Imaging Working Group and is a recognized Digital Archives Specialist through SAA.
Maggie joined the staff in 2018 after working with the Museum of Photographic Arts in San Diego, the American Academy of Arts and Letters, and the Granger Collection historical image library in New York. She received a B.F.A. in Photography from New York University and an M.A. in Art History from the City College of New York.
Links