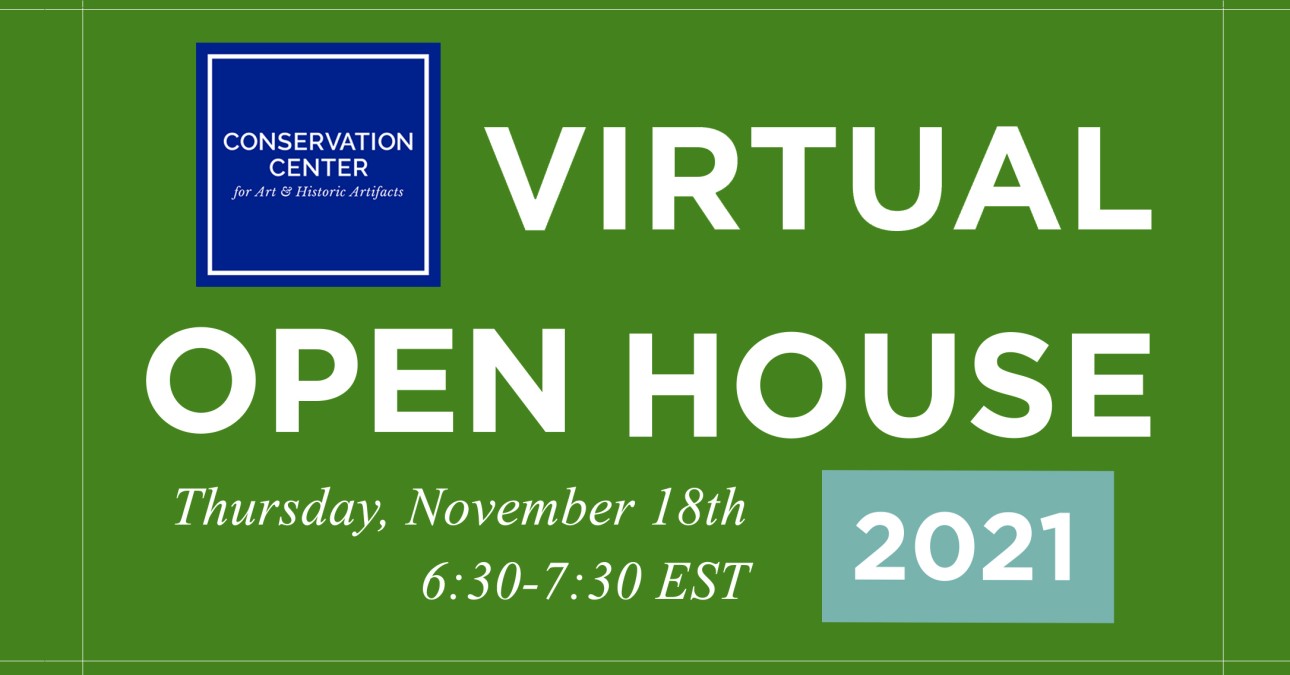 Register Now for CCAHA's 2021 Virtual Open House
At CCAHA we believe every object has a story, and helping tell those stories is one of the best parts of our job. That's why for years we have opened our Philadelphia lab for an annual Open House, inviting you to get an up-close look at the work we do.
This year, we are once again presenting our Open House online to ensure everyone's safety and enable friends from around the world to join in. Our 2021 Virtual Open House will be held Thursday, November 18, from 6:30-7:30 PM ET. Those who register will receive a video of each Open House presentation delivered straight to their inbox in the month leading up to a live Q&A November 18 on Zoom with CCAHA's staff of experts. Presentations will feature a variety of objects and treatments from the CCAHA lab.
Click here to register.

Thanks to this year's sponsors for their generous support!