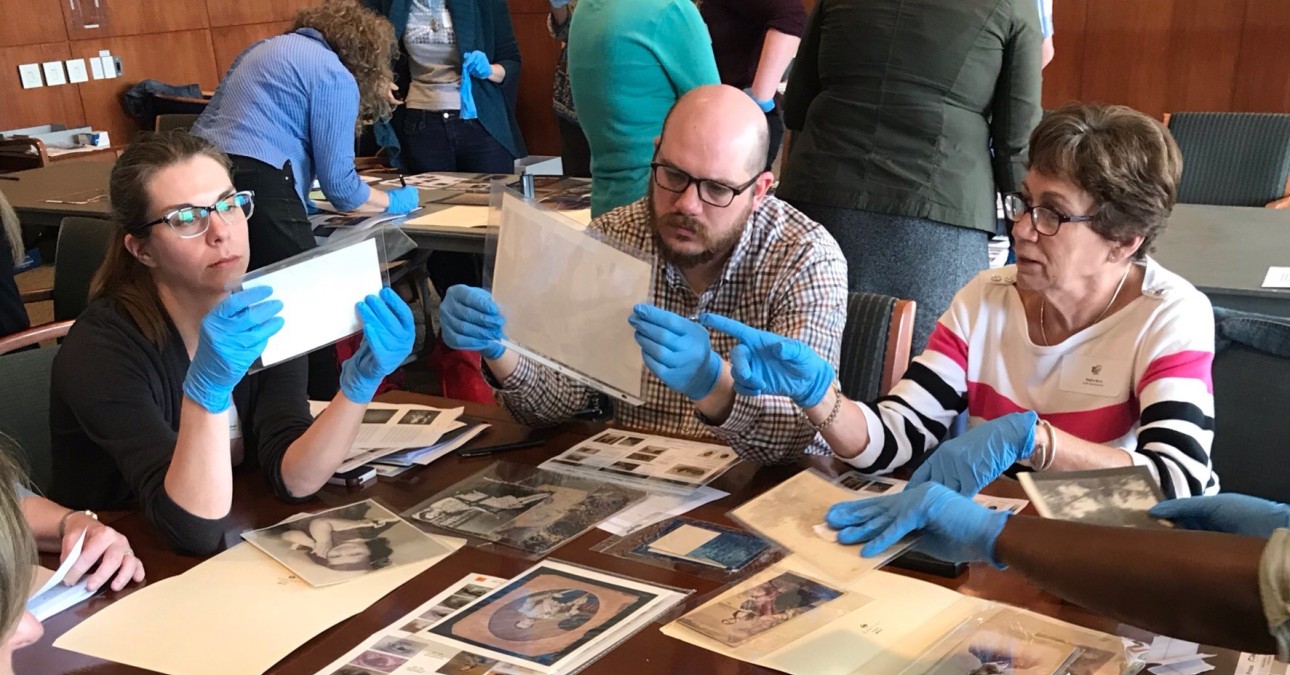 A statewide archives and preservation program for New York
The Documentary Heritage and Preservation Services for New York (DHPSNY) program is a five-year initiative providing free planning and education services to New York State's collecting institutions. The program is overseen by the New York State Education Department's Office of Cultural Education, with services administered by CCAHA.
The DHPSNY team delivers education programming, Archival Needs Assessments, Preservation Surveys, Condition Surveys, and Strategic Planning Assistance to organizations in every corner of New York State. They serve the libraries, archives, museums, historical societies, and other institutions that safeguard New York's heritage.
Want to learn more?
Visit the DHPSNY website to learn more about their free programs and services.