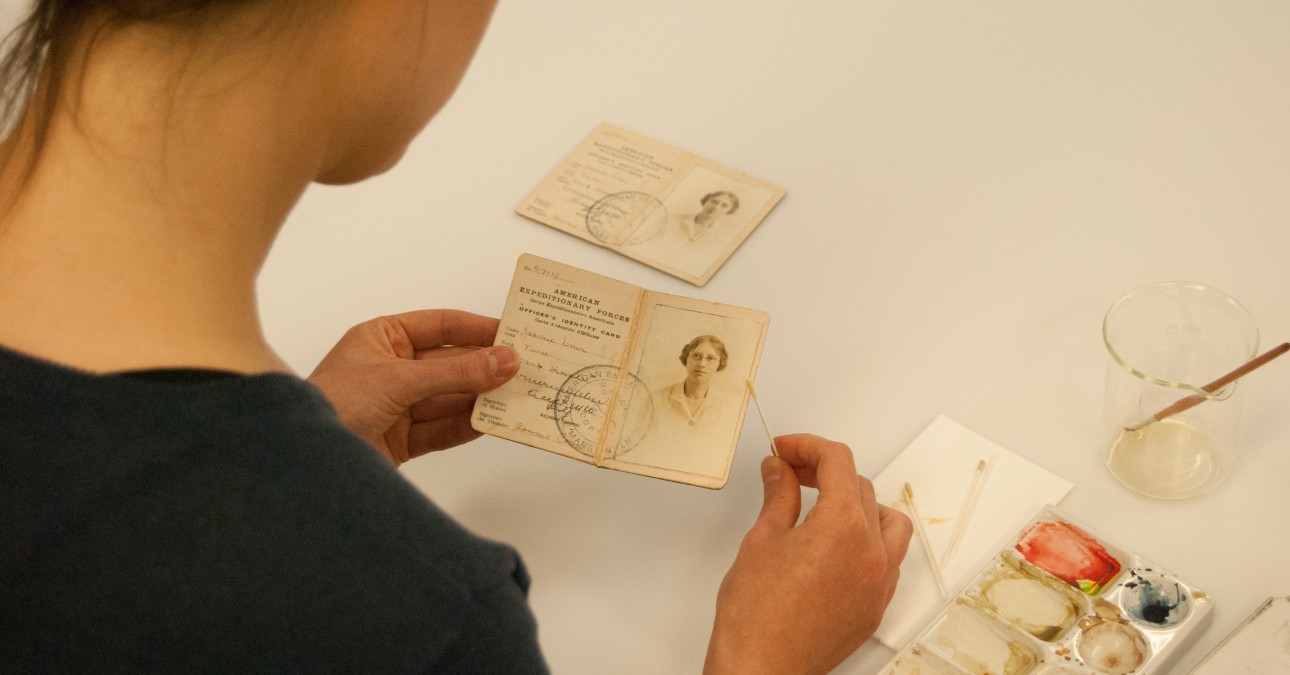 Digitization & Reproduction
Flexible options for every challenge
Digitization is a practical option in the preservation toolkit. Sometimes, a book is too fragile to be handled by visitors to a library. An institution may want to widen access to its collections by sharing them online. A print could be too sensitive to be hung in a room with sunlight. Multiple family members might want copies of a photograph.
Whatever the reason, we can help.
We have experience with a range of digitization and reproduction projects with a variety of goals. We are uniquely positioned to integrate conservation and digitization services, but some clients opt for digizitization alone. Learn more about each of our services below.
---
Digitization Services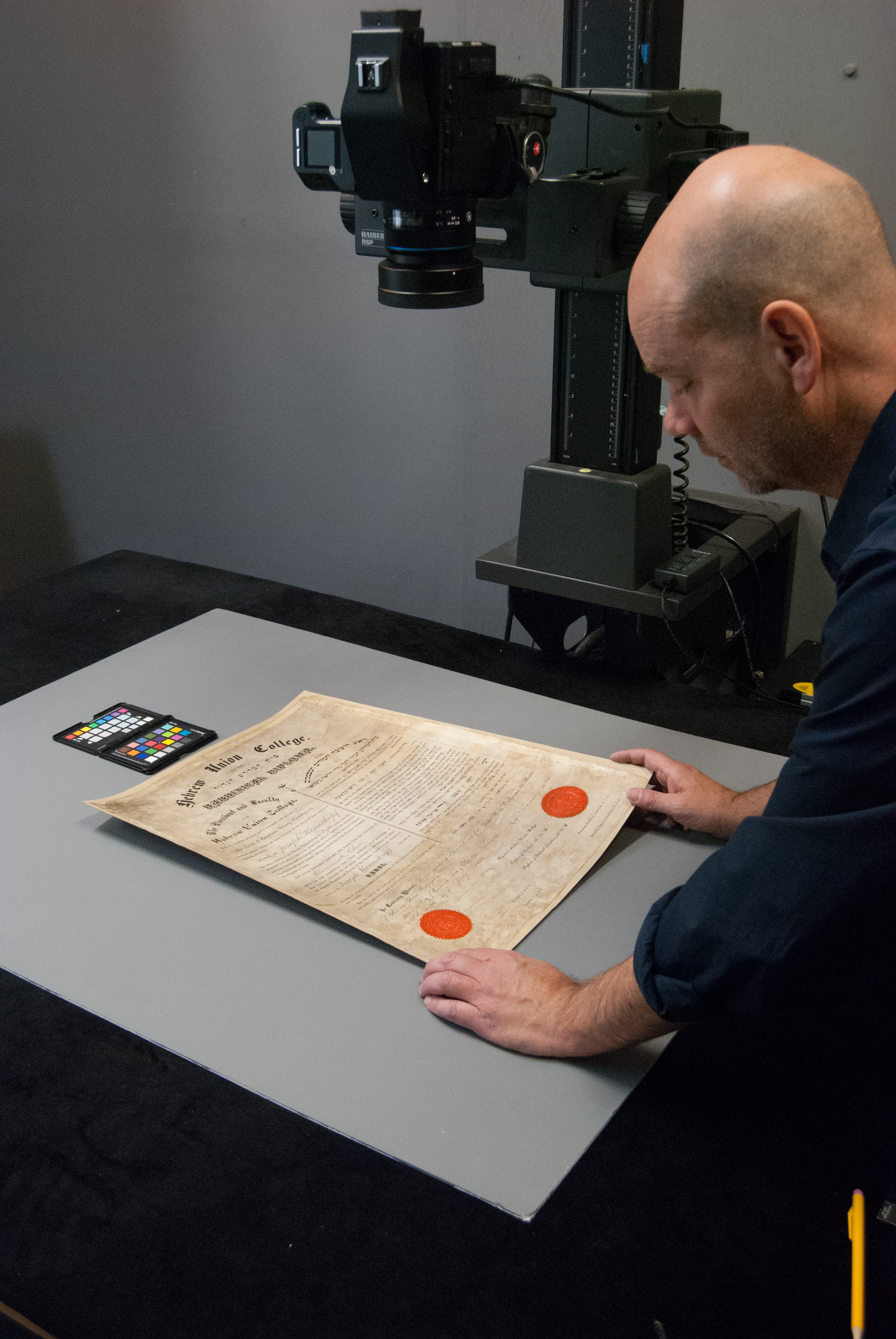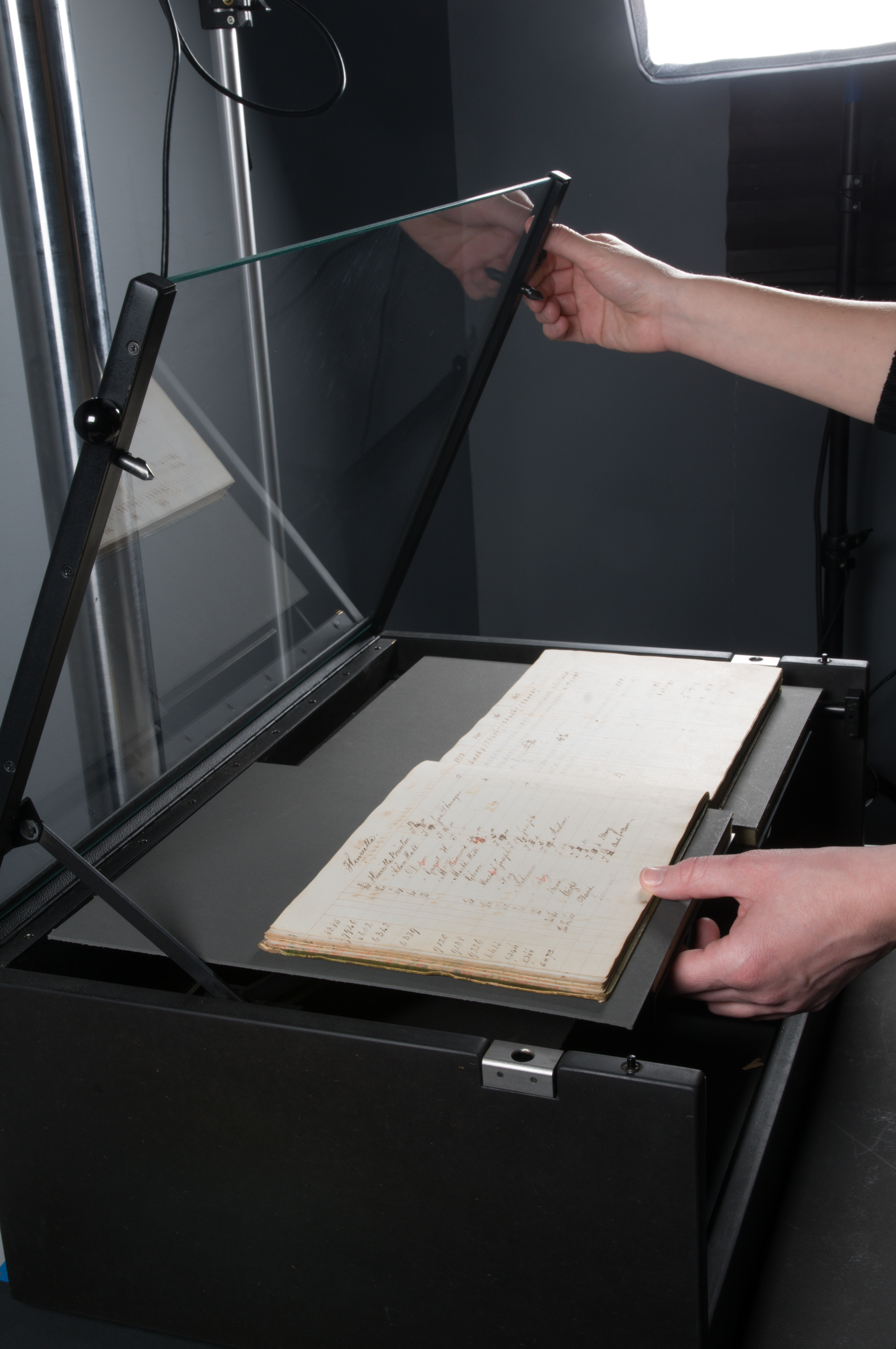 With state-of-the-art digitization equipment, we provide accurate, high resolution imaging of a variety of materials, including artwork, documents, photographs, slides and film. All imaging technicians are trained in handling fragile and delicate materials.
Books can be digitized on a Linhof book cradle, allowing volumes to open without adding undue stress to fragile bindings. The cradle keeps books stationary as pages are turned to decrease handling and provide consistent placement.
---
Facsimile prints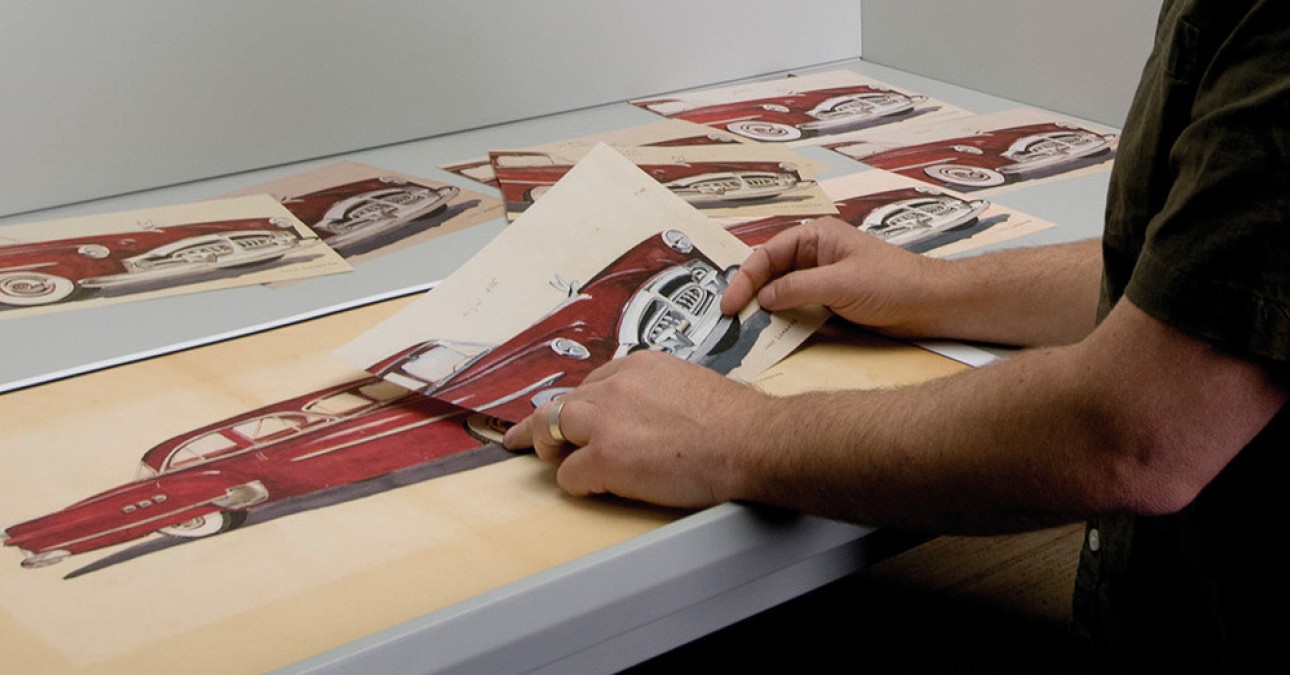 We offer a variety of printing services to meet a range of needs for our clients.
White-balanced reference copies are excellent for sharing prints of one-of-a-kind artwork, documents, or photographs with researchers, friends, or family members. Imaging technicians use a color chart to balance the digital image to provide close to accurate color in printing.
Exhibition-quality facsimile prints are ideal for the display of fragile documents. Imaging technicians spend time to make adjustments until the print matches the color of the original. This is an excellent option for objects that are too sensitive for long-term display or loan.
All prints are produced using pigment inks on 100% cotton rag paper. These materials are selected for their stability, and prints are suitable for long-term display in normal light conditions.
---
Facsimile Books

We offer cloth-bound, printed facsimiles of books. This is an attractive solution for fragile material that is frequently handled or requested by researchers, or for sharing one-of-a-kind material with multiple readers.
---
Image enhancement and digital restoration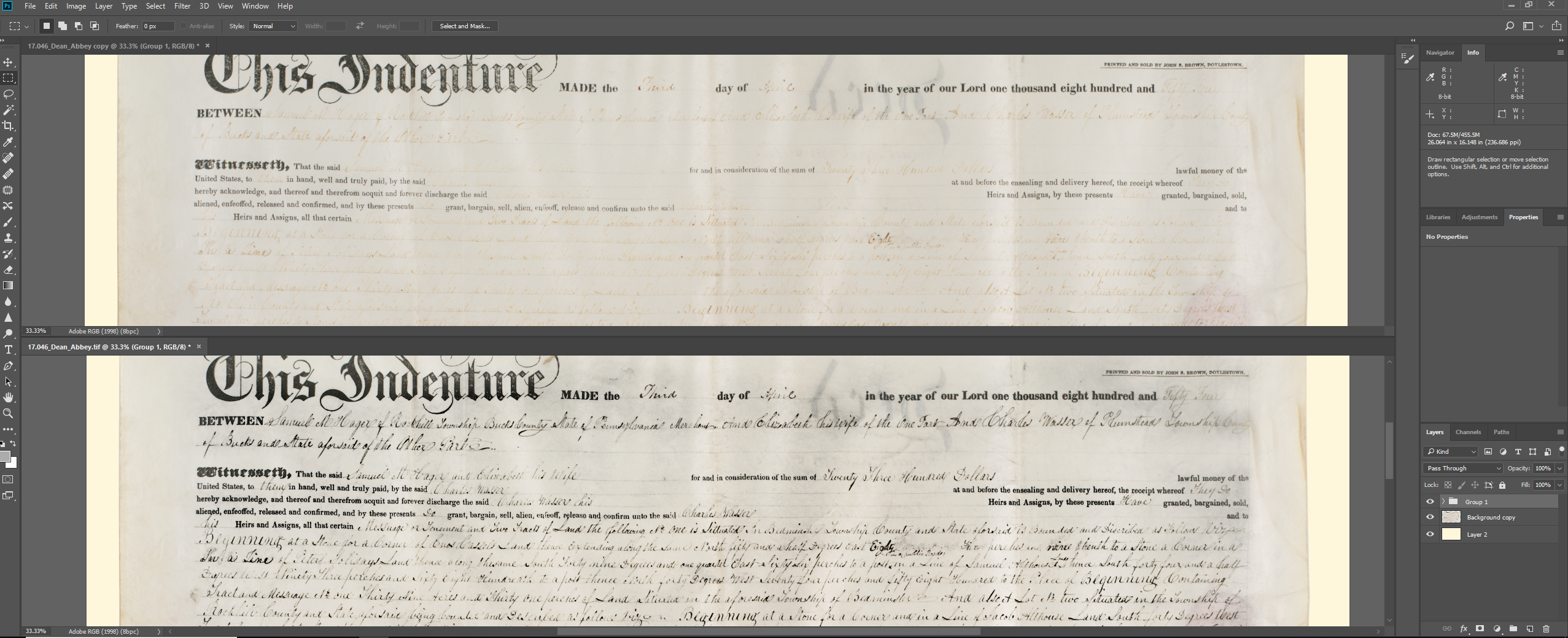 We offer a variety of services to enhance the appearance of digital images. The legibility of faded inks can be enhanced with UV technology, tears and losses filled with image editing tools, and stains or damage retouched by our expert digital imaging team.
---
Metadata and OCR (optical character recognition) services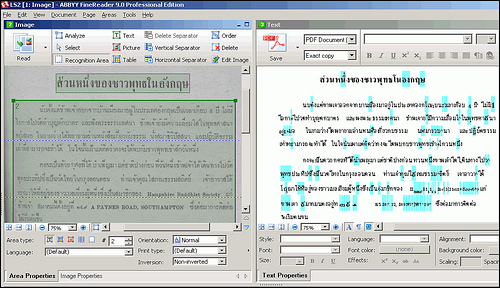 Our team can import important collection metadata into image files to enhance their meaning and discoverability. We also offer OCR on text-based documents to make content searchable to users.
---
Large-scale digitization project management
Don't know where to begin? Our skilled project management team is adept at finding solutions for large-scale digitization projects, including slide and film collections, libraries, institutional archives, and fine art collections.