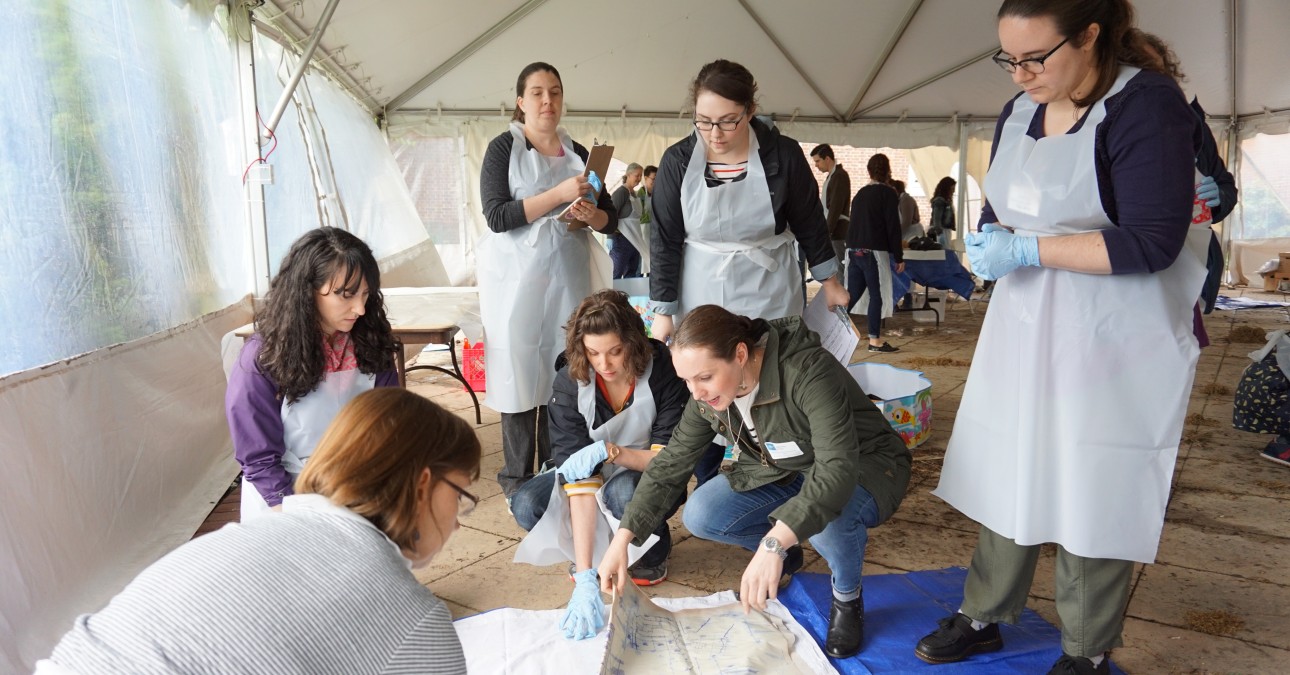 Emergency Planning & Response
Emergency assistance every step of the way
We provide emergency assistance for institutions and individuals with damaged paper-based collections. From planning to network-building to response, we can help.
When a client's home flooded, we helped salvage her father's rolled paintings on paper. When a pipe burst in a local library, we visited the site and advised on immediate response measures and future prevention methods. When an archive realized their storage center had mold, we assisted in remediation.
Need immediate assistance?
Call us at 215.545.0613.
Check out our disaster resources for guidance on salvaging paper, photographs, and books, as well as our National Resource Guide for Disaster Preparedness, a list of emergency vendors across the country.
Putting plans in place before disaster strikes
We offer emergency planning services for institutions so they can be ready in the event of an emergency. We help museums, archives, libraries, and historical societies identify risks, develop emergency response guidelines, and formulate full emergency plans.
Hands-on response and salvage training
We teach hands-on salvage training workshops for collections managers. Participants at our Disaster Response and Recovery workshops learn about the Incident Command System, site assessment, and personal safety. Then, they practice salvaging a variety of objects (paper, photographs, books, paintings, wooden furniture, glass/metal/ceramic objects, and textiles) from pools of water. Participants leave with knowledge of how to respond in the event of an emergency.
We also conduct table-top exercises with institutions. These are used to test a plan once it's completed to help spot gaps and catalyze planning by pointing out areas of unpreparedness.
Building networks between the cultural and emergency management sectors
We have a track record of establishing networks and sparking dialogues between collections care professionals and their local emergency management professionals to ensure the best possible response when disaster strikes.