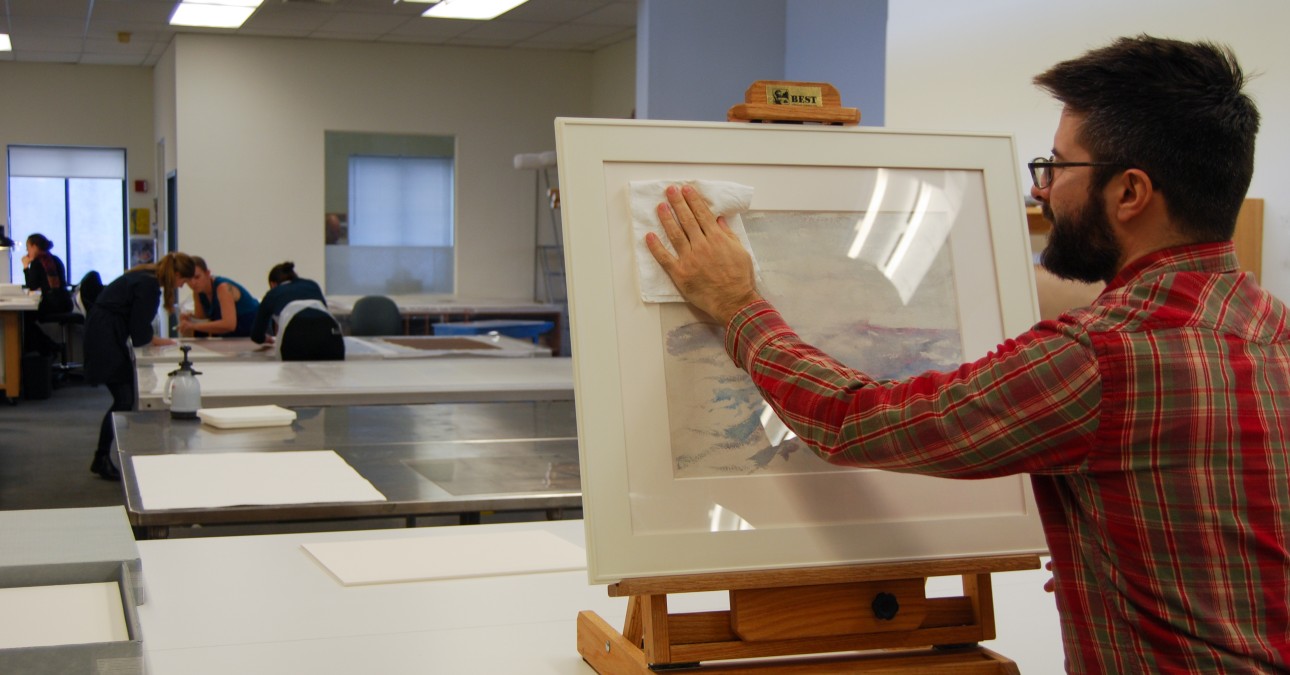 "Housing" is anything that holds an object, whether it's the box you slip your photographs into or the gilded frame hanging on the wall.
We help clients create the best custom storage and display solutions for their paper-based items, whether that means advising on sleeves for photographs, custom storage boxes for books, or museum-quality frames.
Services include:
matting
framing
archival boxes and folders
rolled storage
encapsulation
storage portfolios
custom storage solutions
Sealed Packages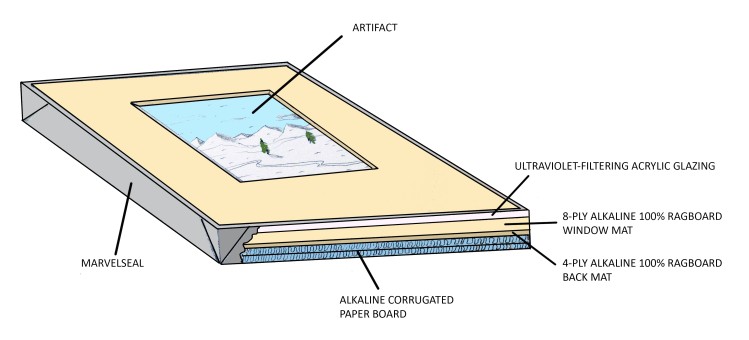 A unique offering at CCAHA is the sealed package. In a sealed package, the object, mat board/backing materials, and glazing (the glass or acrylic) are joined together as a single unit and sealed along the edges. This provides a safe environment—a microclimate—for an object, protecting it from changing humidity, dust, and pests. The sealed package can be used as storage housing or tucked into a picture frame for display. A framed sealed package looks no different from traditional picture framing, but provides a higher level of protection for the object.