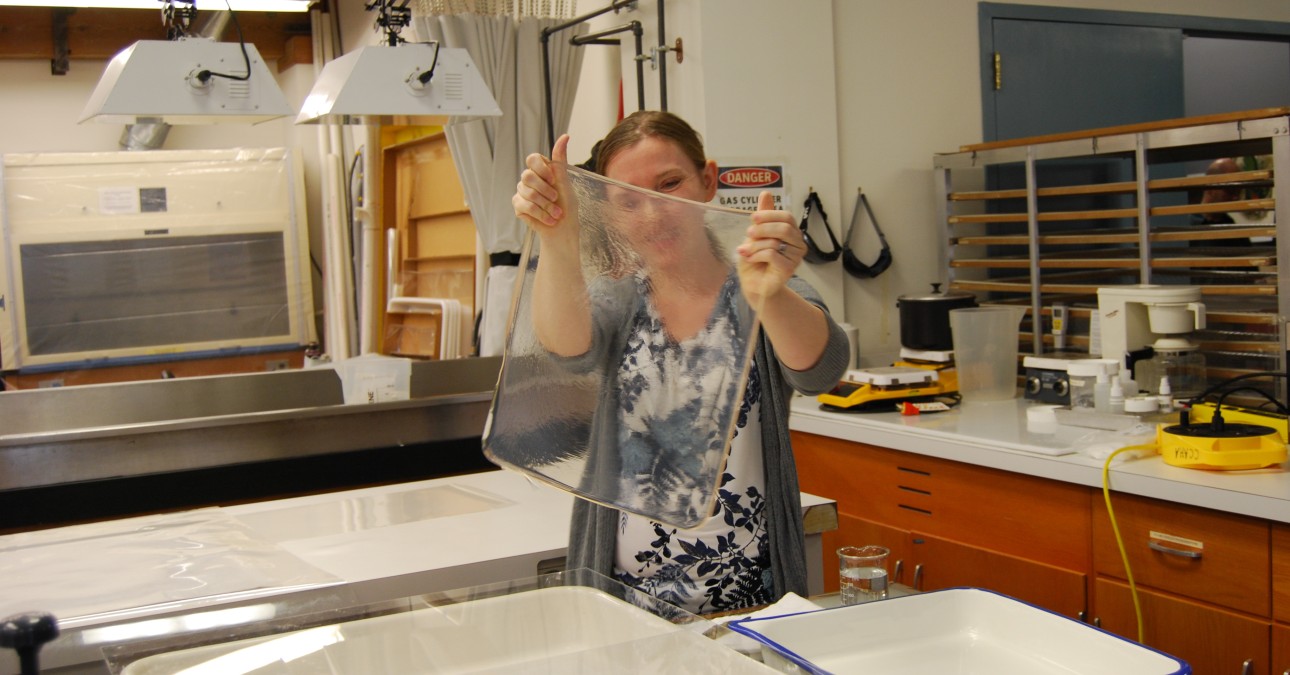 CCAHA was founded in 1977.
Established in 1977 in Philadelphia, the Conservation Center for Art & Historic Artifacts (CCAHA) is a nonprofit organization delivering a wide range of conservation and preservation services. Our mission is to provide expertise and leadership in the preservation of cultural heritage. CCAHA's conservators repair and stabilize books, photographs, and documents. CCAHA's preservation services staff works in the field providing education programs and helping institutions plan for the future of their collections. We also offer a range of digitization and reproduction services, as well as fundraising assistance, housing and framing, and more.
Addressing the need for paper conservation.
When CCAHA founder Marilyn Kemp Weidner began her career in the early 1960s, paper conservation was considered secondary to the more established and respected practices of oil painting and objects conservation. Weidner saw the dearth of paper conservators as a problem: who would tend to the documents, art on paper, photographs, and books that needed treatment?
Weidner sought out paper conservation training at the Philadelphia Museum of Art and Metropolitan Museum of Art. She set up a studio in her living room and quickly gained a reputation for her skillful treatments, fielding projects from around the country.
Business was good, but Weidner again noticed a void. Many small institutions could not afford to pay for conservation. The collections at these museums, archives, and libraries—critical to interpreting our shared heritage—weren't receiving the treatment they needed.
Since then, CCAHA has gone through many changes—moving twice, extending services to private clients, adding preservation services, fundraising assistance, and a digital imaging studio—but one thing has stayed the same: Our primary concern remains the preservation needs of the changing world.