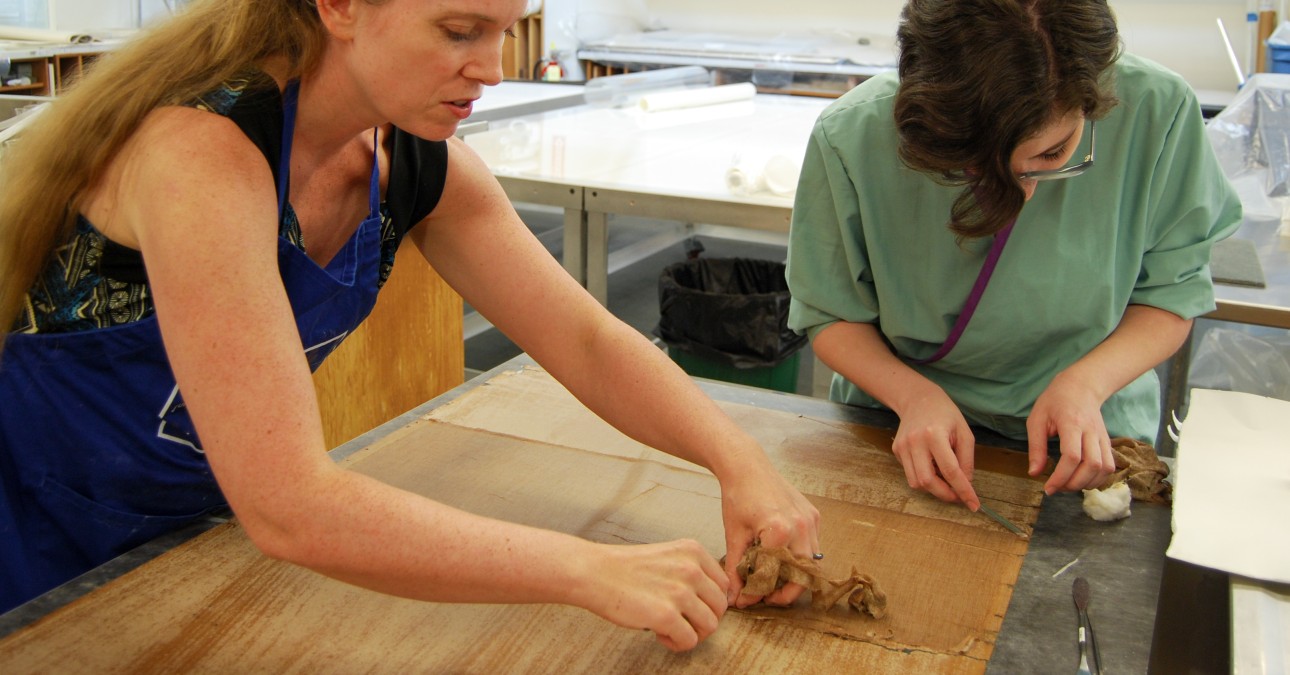 If it's made of paper, we can help.
Our conservation staff stabilizes objects for the long term and improves them aesthetically. Whether we're caring for a treasured family photo or a rare medieval manuscript, we work with individuals and organizations to achieve their preservation goals.
We've treated early copies of the Declaration of Independence and the U.S. Constitution. We've brought family scrapbooks back to life after devastating floods. We've treated drawings by Degas, Cezanne, and Renoir. We've taken on large collections of ledgers books and archival documents and made them usable for researchers.
Paper
"Paper" means anything that's made of paper or is paper-based, including documents, paper lanterns, baseball cards, watercolors, posters, and sketches.
Books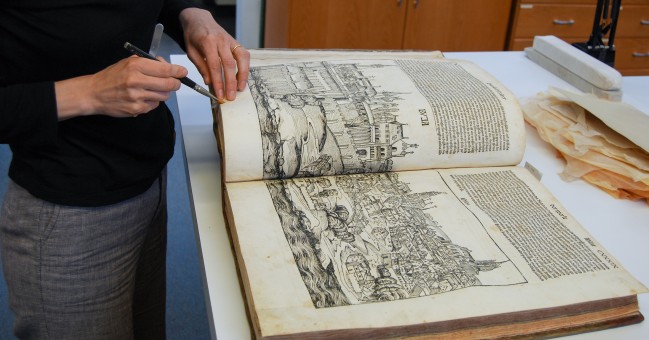 We treat oversize medieval manuscripts, 20th-century notebooks, scrapbooks, and everything in between.
Photographs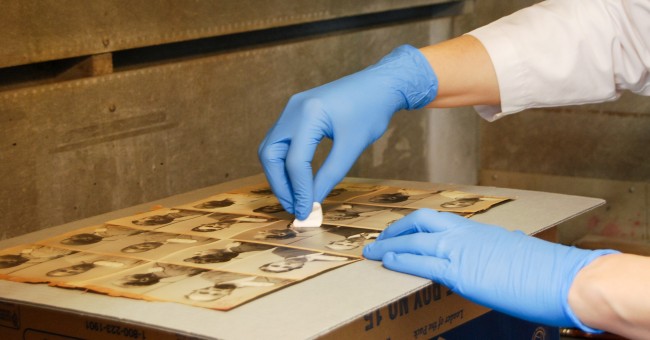 Our experience treating photographs ranges from the earliest daguerreotypes to digital prints, from family photos to fine art.