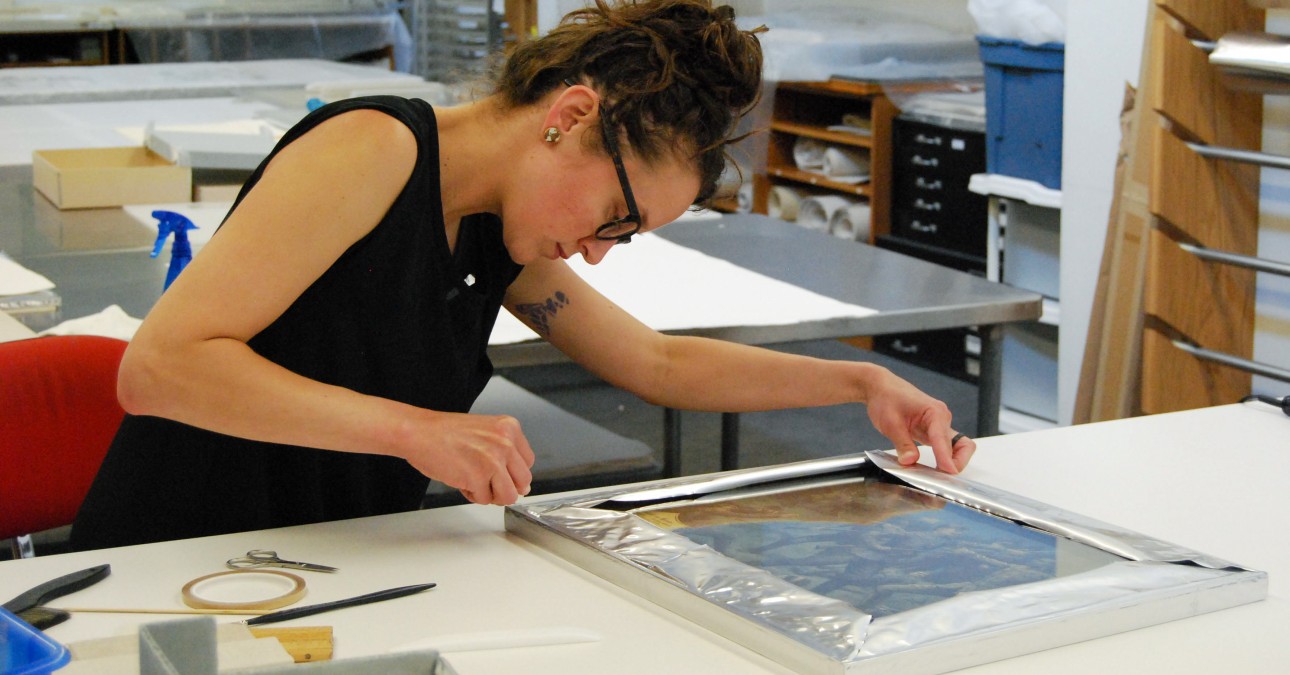 We conserve paper objects. We advise on everything else.
Our in-house conservation treatment services are focused on paper objects: books, photographs, and flat paper items.
We treat, digitize, house, and frame:
prints
art on paper
photographs
books
scrapbooks
documents
paper archives
posters
blueprints
screens
ephemera
maps
globes
wallpaper
parchment
papyrus
baseball cards
postcards
Our preservation services address objects of all kinds, from paper objects to oil paintings, textiles, and three-dimensional historic artifacts. We provide collections care training at sites across the country. We advise on environmental conditions in collections storage spaces. We write preservation plans to help institutions prioritize preservation goals.