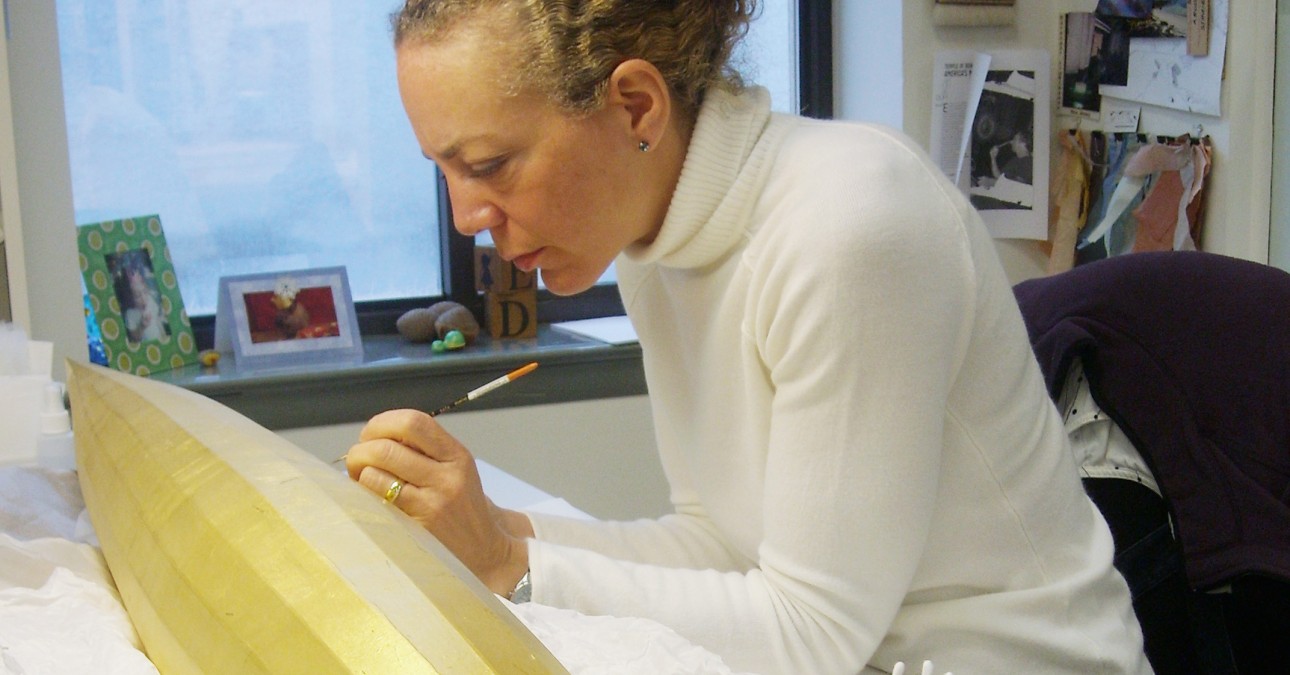 Jilliann Wilcox Celebrates More Than 35 Years at CCAHA
Senior Conservation Assistant Jilliann Herrick Wilcox absolutely loves her job, which is amazing to consider when you discover she's been at it for more than 35 years.
Jilliann said she feels honored to be a part of preserving and caring for items in our shared cultural history. To her it is an act of love.
"This isn't a job where you learn it, you know it, and that's it," Jilliann said in a recent interview. "This is constant learning and exposure to new problems. That fascinates me more than anything."
And it's that daily learning and problem solving that has kept her happy for nearly four decades at CCAHA.
---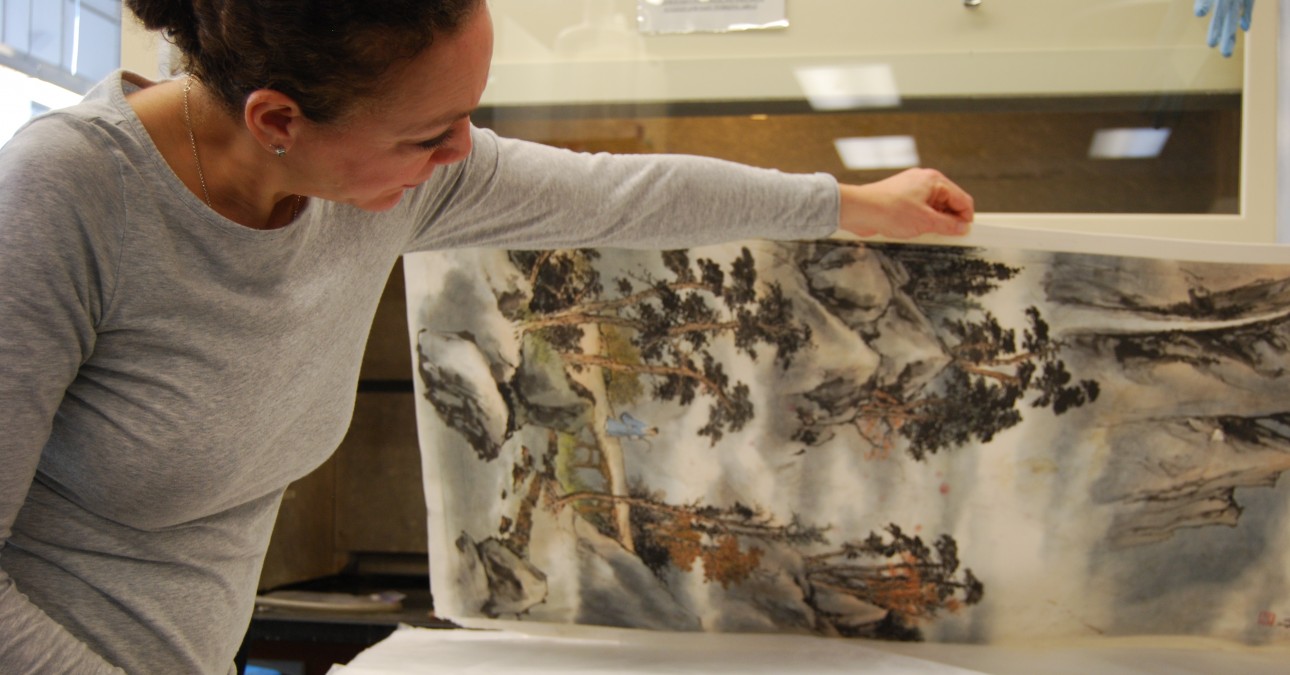 ---
As a conservation assistant, Jilliann works alongside conservators in the CCAHA lab. And like those specialists, Jilliann's job requires hands-on technical skill and is informed by a background in art history.
After receiving her certificate in Fine Arts from the Pennsylvania Academy of the Fine Arts (PAFA), Jilliann began work at CCAHA in 1987. She has seen and treated hundreds of thousands of historic documents and works of art on paper (even those damaged by fire) and early photographs over the years. We chatted with her recently and asked her to reflect on her time here and about how things have changed at CCAHA and in conservation in general.
CCAHA was Jilliann's first "real" job, and it started as a one-year contract to work on items from the New Jersey State Archives. When the contract concluded, she was hired permanently as an Advanced Technician, and became accustomed to working in all departments in the lab.
---
---
"As new technicians, we did pretty much everything," she said. "Beside paper treatments, we did the photo documentation, we did some housing, some matting, box making, we did all the encapsulation, and we did some packing. We were just all over the lab and we loved it."
As CCAHA grew in size and added additional staff, Jilliann's job began to focus more specifically on conservation treatment.
She's seen the world of conservation change throughout her tenure and says the technology and science of conservation are always evolving, with new techniques, materials, and equipment. Jilliann predicts the demand will only continue to increase, especially as climate change puts more collections in harm's way.
One of her favorite materials to work with is parchment, and she recently assisted with treating a copy of the Declaration of Independence, currently on display at the Museum of the American Revolution. She's also worked on William Penn's Land Grant to Pennsylvania, a 1681 document that King Charles II issued granting a large piece of his North American land holdings to William Penn.
---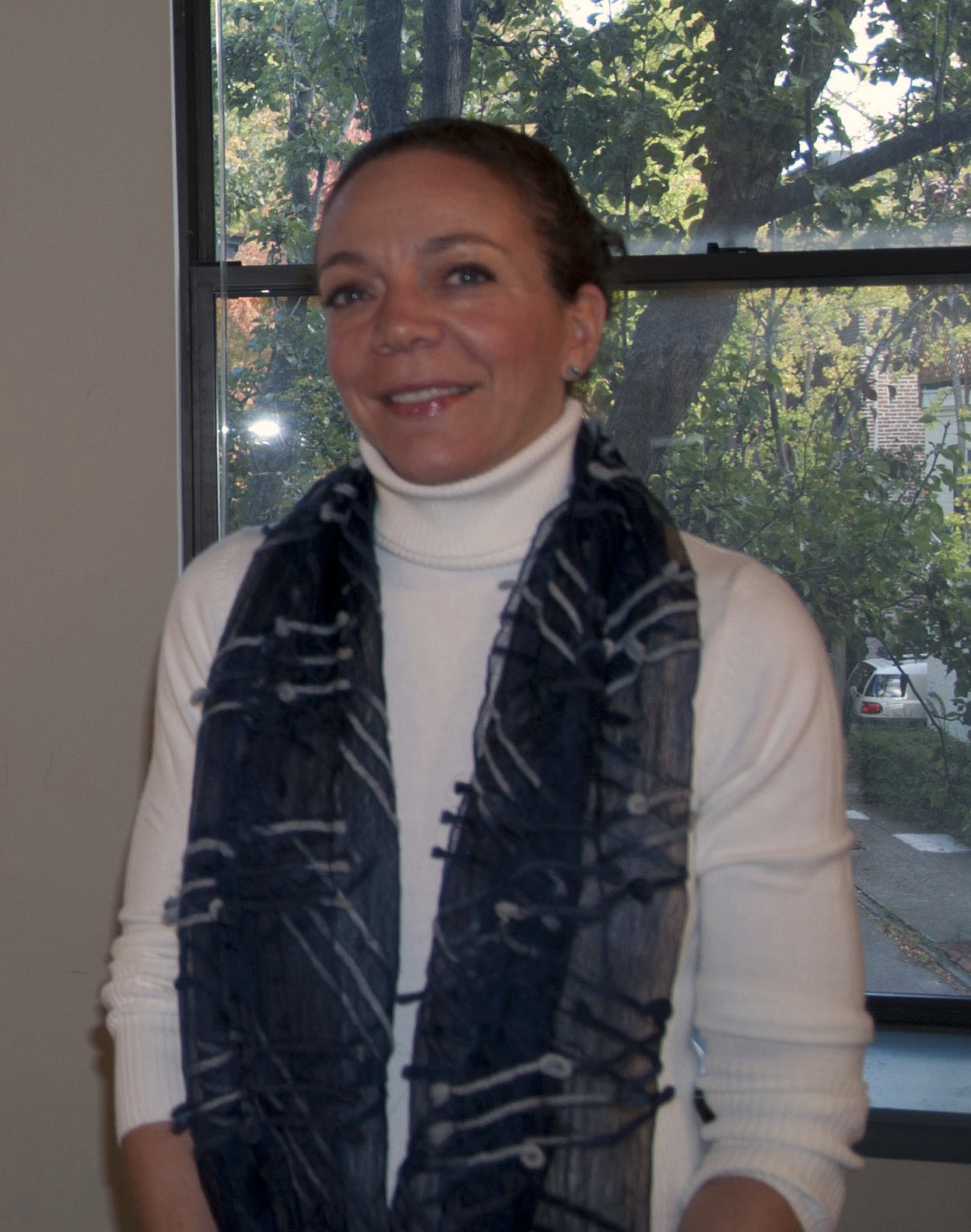 ---
Jilliann said she enjoys working with three-dimensional items, just to get a break from the flatness of paper. One of her favorite items to treat was a Bryan Hunt Airship (pictured at top). The work came to CCAHA with a puncture in its incredibly thin rice paper.
"I had to mend it from the inside out, and it was one of the trickiest things I've done, but it was just so much fun," she said. "I love being given a challenge and figuring out the best way to approach something. I'm always excited to come up with new techniques to further improve my treatment results."
Reflecting on her life's work, she said she's so glad one of her professors at PAFA suggested she think about a career in paper conservation.
---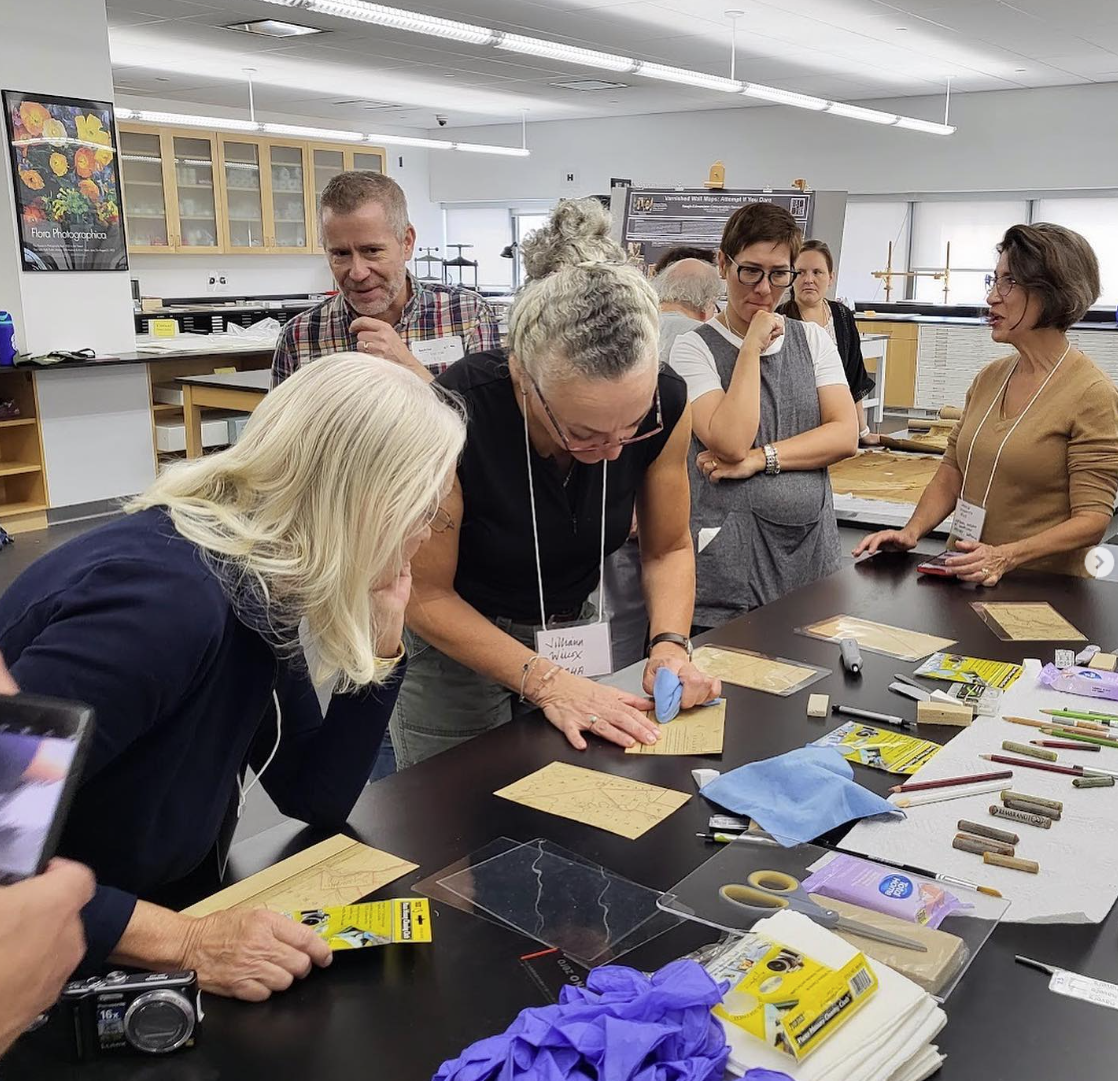 ---
"He said 'You are so picky and meticulous, you should think about paper conservation,'" she said. Turns out, he was spot on.
Jilliann said she sees her job as an endless apprenticeship, where she is learning from and working with outstanding colleagues.
"I see the work that leaves here, and I am always so impressed," she said. "We have an amazing staff. I hope I can stay here until I retire, if I ever retire. There is no better place. There really isn't."
---
Photos, from top: Jilliann working on a paper airship circa 2009-10; Jilliann examines one of a collection of fire-damaged paintings by Chinese American artist I-Hsiung Ju, which arrived at CCAHA for treatment in 2019. Click here to read the full story; Jilliann works in the CCAHA lab after staff returned to in-person work on a limited basis in July 2020; Jilliann pictured in the fall 2010 issue of CCAHA's Art-i-facts newsletter; Jilliann presents a hands-on demonstration at a workshop for New York Public Library, fall 2022.