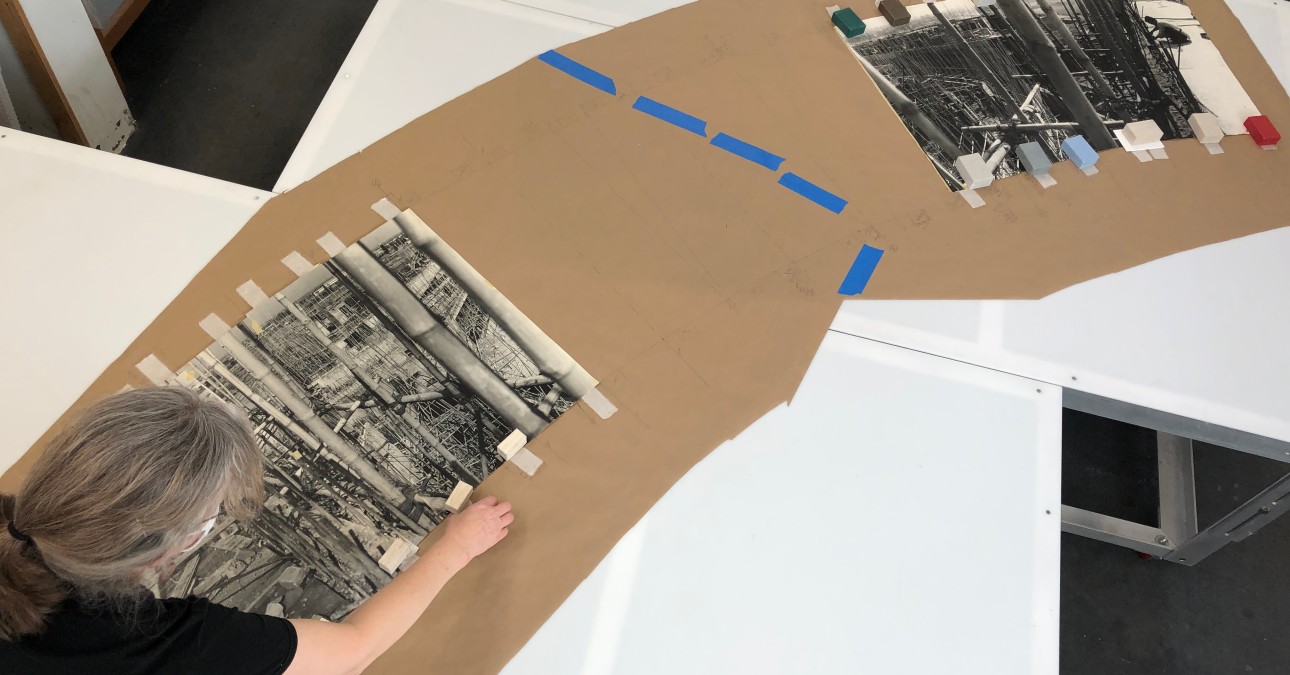 Project of Independence: MoMA Exhibit Includes CCAHA Work with Penn Architectural Archives
For many years, CCAHA has been privileged to work closely with the Architectural Archives of the University of Pennsylvania. Our work together began in 2008, when a Save America's Treasures grant enabled us to treat a large number of personal artifacts from the collection of celebrated Estonian-born, Philadelphia-based architect Louis I. Kahn (1901-1974).
That relationship continues as February 20, 2022, marks Kahn's 121st birthday and the opening of a new show, The Project of Independence: Architectures of Decolonization in South Asia, 1947–1985, at the Museum of Modern Art (MoMA) in New York City. The exhibit will focus on work by a movement of South Asian architects and designers who "embraced the language of modernism as a means of proclaiming their autonomy, articulating their national identities, and enacting social progress." This overview will also include a photo panorama documenting the construction of the National Assembly Building in Dhaka, Bangladesh, which was designed by Louis I . Kahn and built from 1962-1982. The impressive panorama was recently treated at CCAHA by Senior Photograph Conservator Barbara Lemmen (above).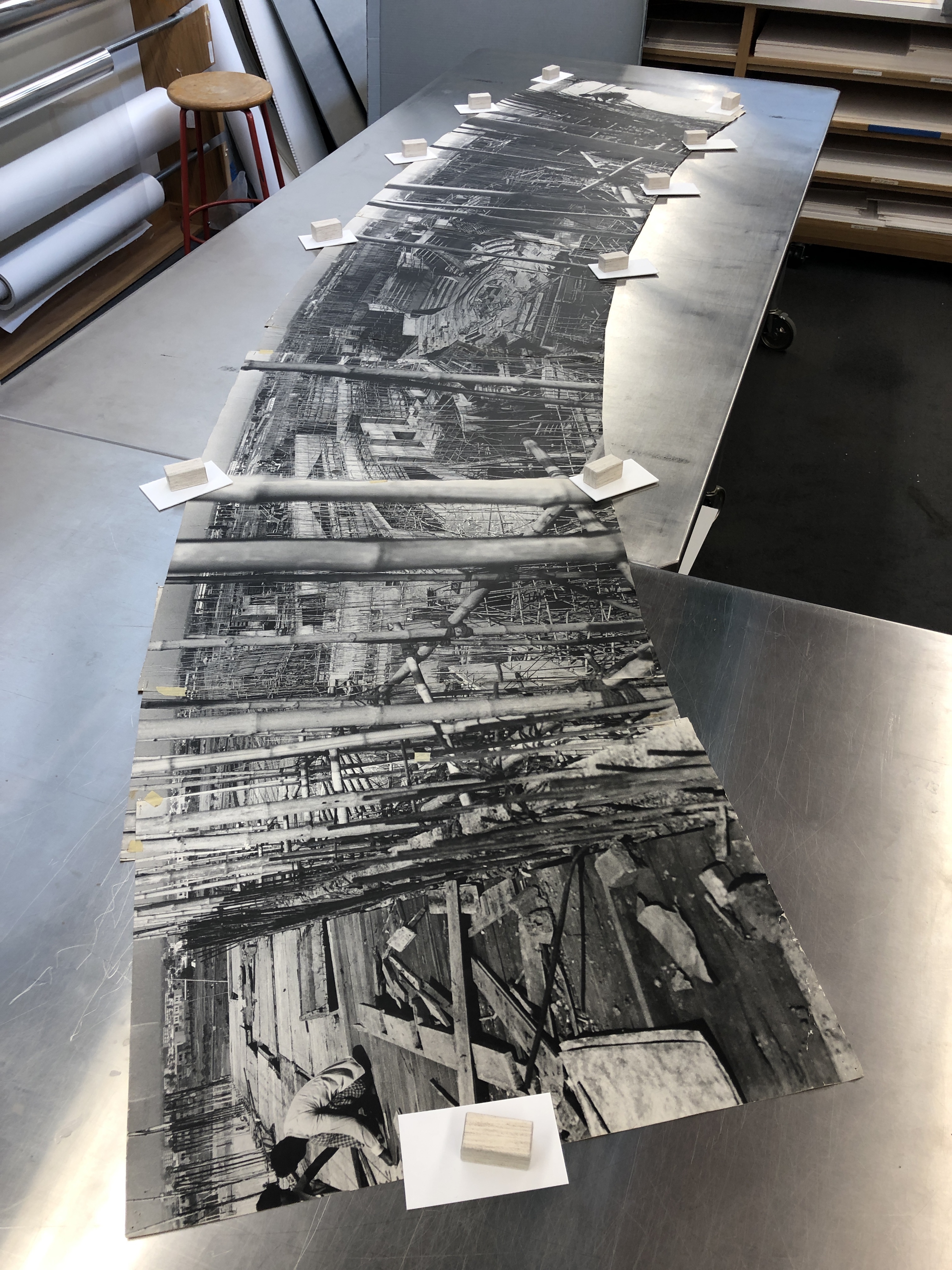 The panorama consists of eleven separate 17"x24" photographs taken during construction in 1969 by photographer Neil Thompson. In the treatment photos shown here, you can see the separate parts of the curved panorama, which measures 127½" x 36" total.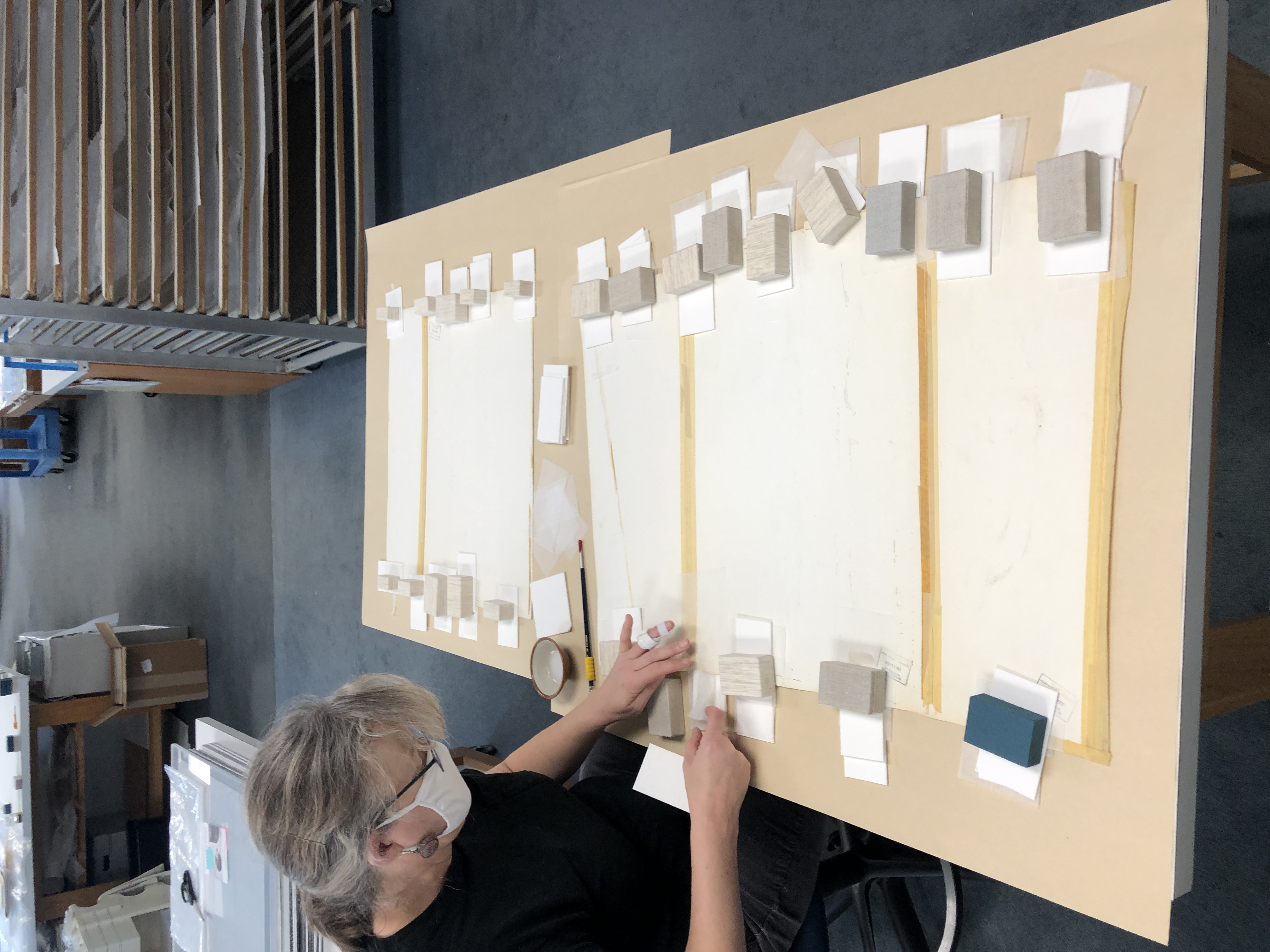 The prints were originally thumb-tacked and taped together on the wall of the architect's Philadelphia office. Some prints are still attached, as they were originally, in pairs or threes. While conservation treatment aimed to reduce surface soil, mend tears, and generally stabilize the prints, much of the charming physical evidence of its previous display has been retained. Once treatment was complete, CCAHA Manager of Housing & Framing Zac Dell'Orto mounted the eleven photographs to a custom-made 11' x 3' arched mount and shipped the work to New York City, where the mount was trimmed and finished by Peter Perez, MoMA's Foreman, Framing Department, before being placed on display.

To learn more about this upcoming exhibit, visit the MoMA website.
To view Kahn's large-scale cardboard study for the National Assembly Building, visit the MoMA digital collections.