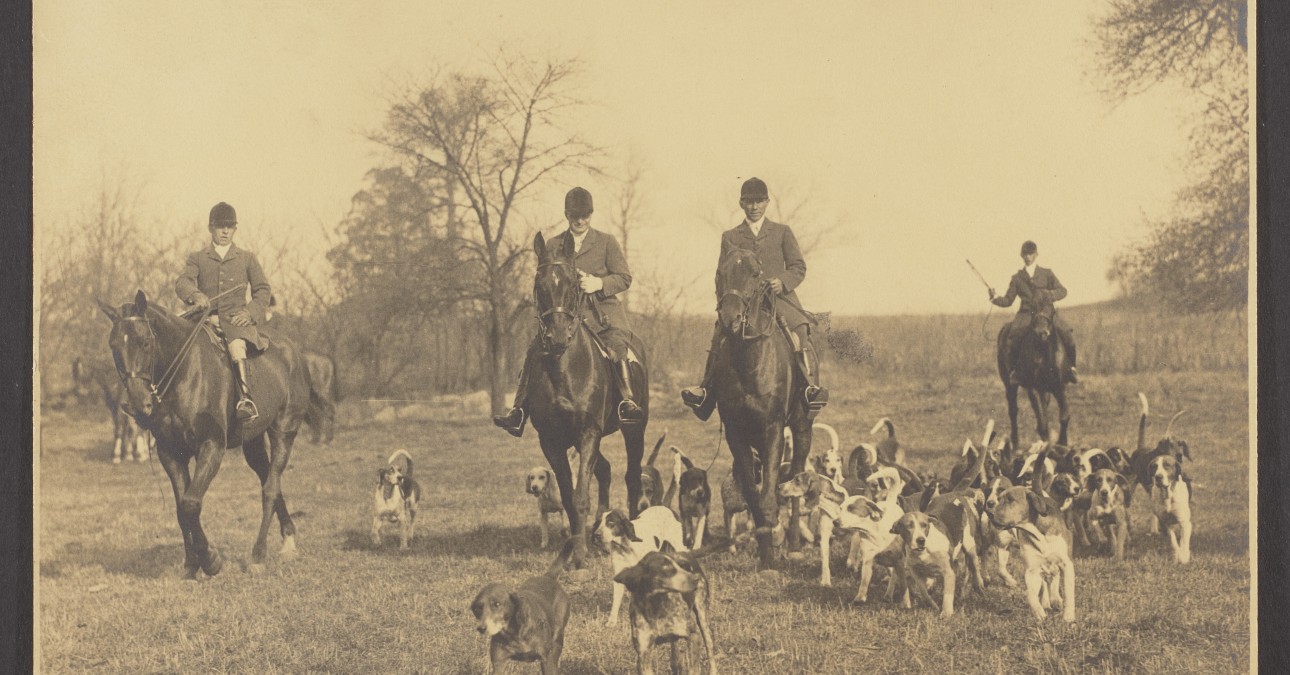 THE STORY OF THE BRANDYWINE HOUNDS COLLECTION
Why do we conserve family objects? For Cindy and Mark Bedwell of Chester County, Pa., who came to CCAHA to help them conserve their family's Brandywine Hounds Collection, it was about preserving it for future generations. "It's a little piece of Chester County history," Cindy said.
Cindy Bedwell is the great granddaughter of Charles E. Mather, who founded Brandywine Hounds, a private, family-owned and run fox hunt near West Chester, Pa., that was active for 112 years, from 1892 to 2004. She and her husband, Mark, are in the process of preserving the large collection of journals, photographs, newspaper clippings, and ephemera that document the family's story, from the establishment of Charles Mather's residence and kennels, "Brandywine Meadow Farm," to the stories of  the four generations of Mathers who served as Master of Foxhounds (MFH), including Charles Mather (from 1892-1928), his son Gilbert (1887-1959), Gilbert's daughter and Cindy's mother, Jane Mather Sullivan (1959-2004); and Cindy (who served as joint MFH with her mother from 1987-2004).
---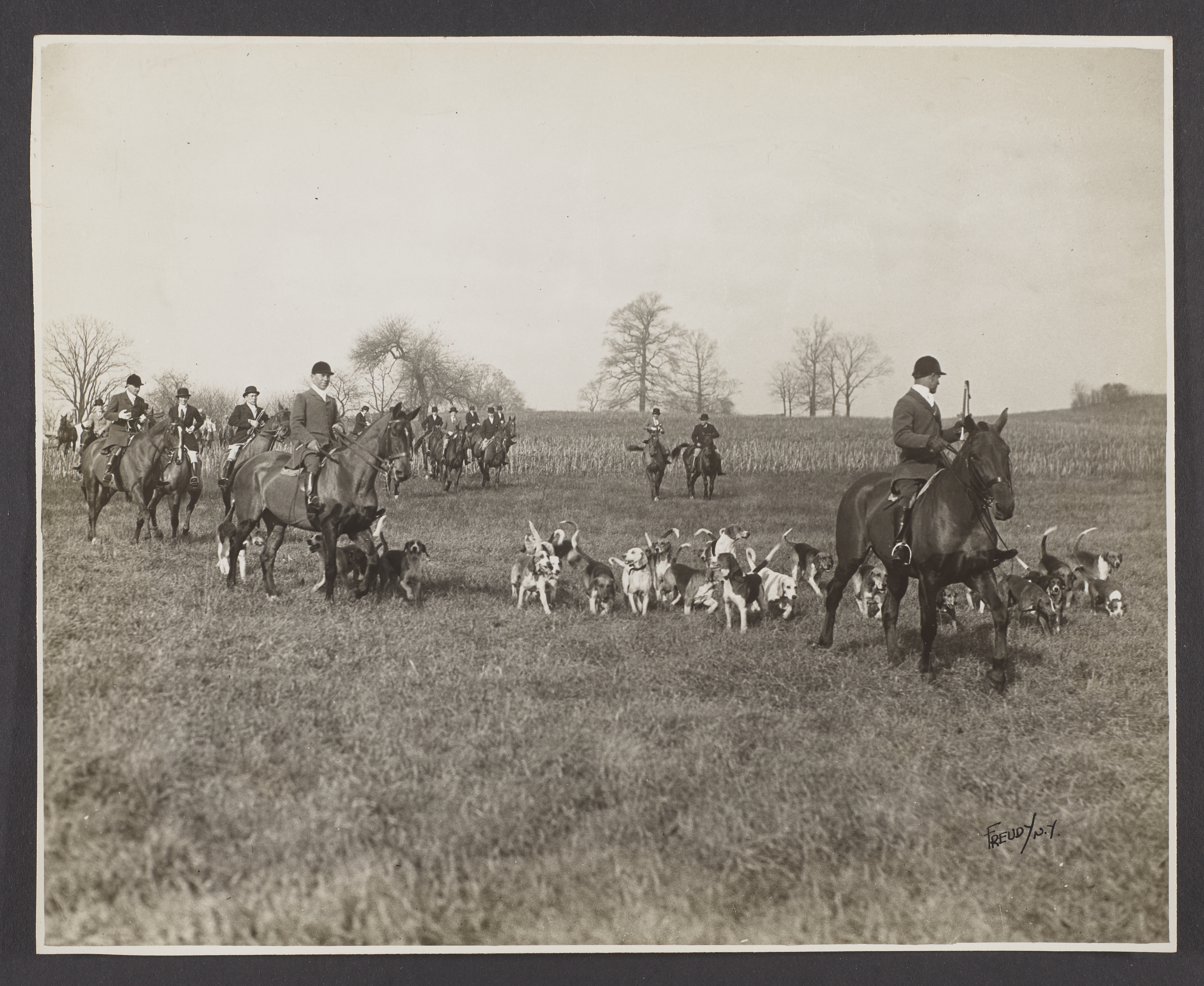 ---
Jack McCarthy, an archivist and historian, gathered the family's history and inventoried their collection as part of a project to document the history of foxhunting in the Greater Philadelphia area (more information below). Cindy said Jack suggested they think about preserving their collection, and that's how they got involved with CCAHA.
Among the items in the collection that Jack catalogued are 27 volumes of hand-written hunting diaries beginning in 1902 (with a gap in the 1920s), three Percy Picton journals (1905, 1906, 1907), hound records, nearly three dozen aerial photographs of Brandywine hunt country (circa 1920), Brandywine Meadows Farm guest books, a book of foxhunting songs and audio recordings, and newspaper clippings.
---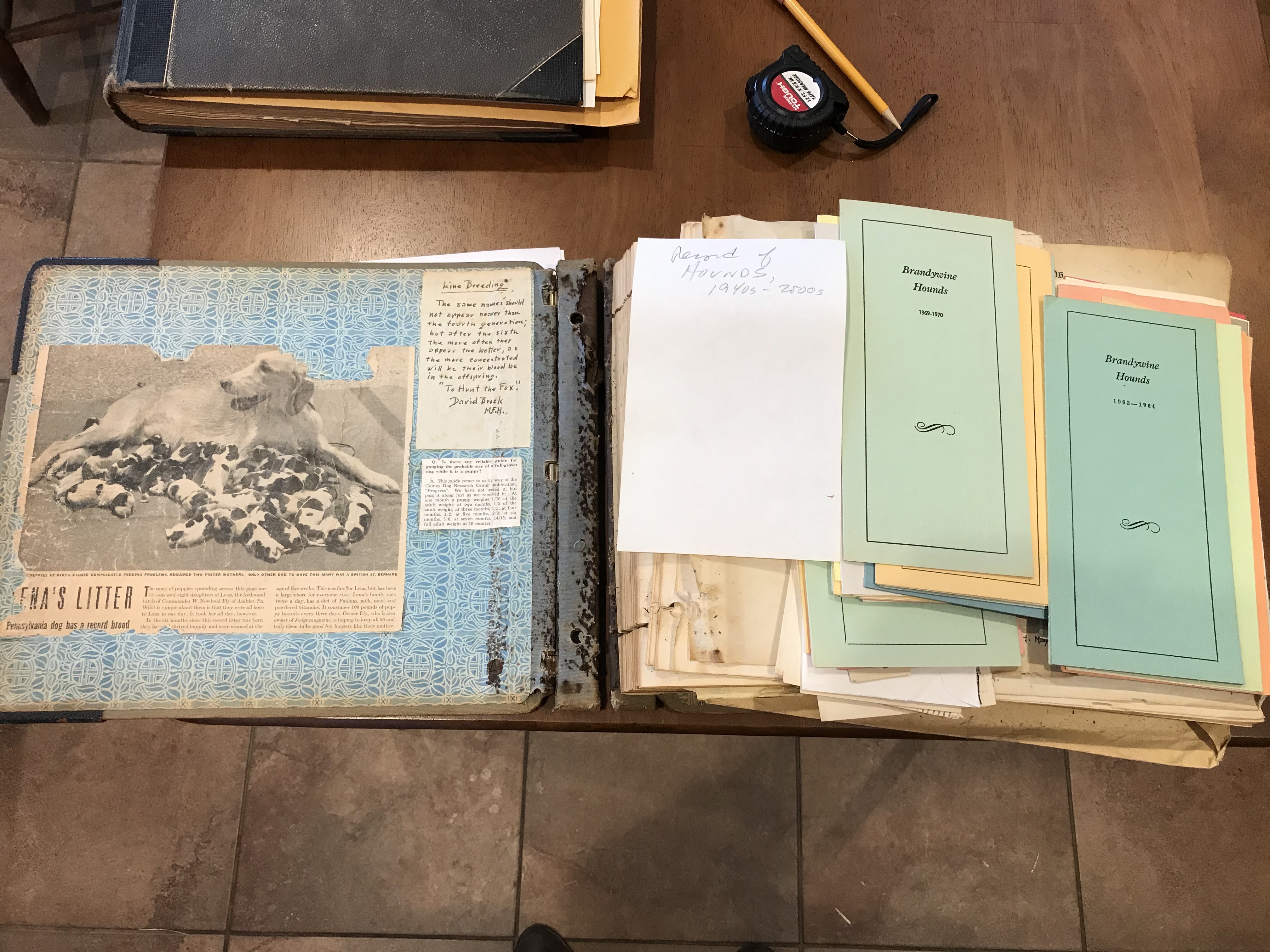 ---
Maggie Downing, Manager of Digital Imaging, who oversees all imaging projects at CCAHA, including digitization of books, artwork, archival collections, and photographs and negatives, visited the Bedwells at their home to review the large Brandywine Hounds Collection. The main objective for the collection was to digitize the items to make them searchable in an online format. "Digitization will provide easier access to the records and enable viewers to see them on a screen," said Downing. "You can find a records book and flip through it digitally."
For the Brandywine Hounds Collection, Maggie recommended a process that included treatment with an air blower and brush to remove dirt and prepare the objects for digitization, housing in labeled clamshell boxes to provide better conditions for long-term storage, and imaging.
---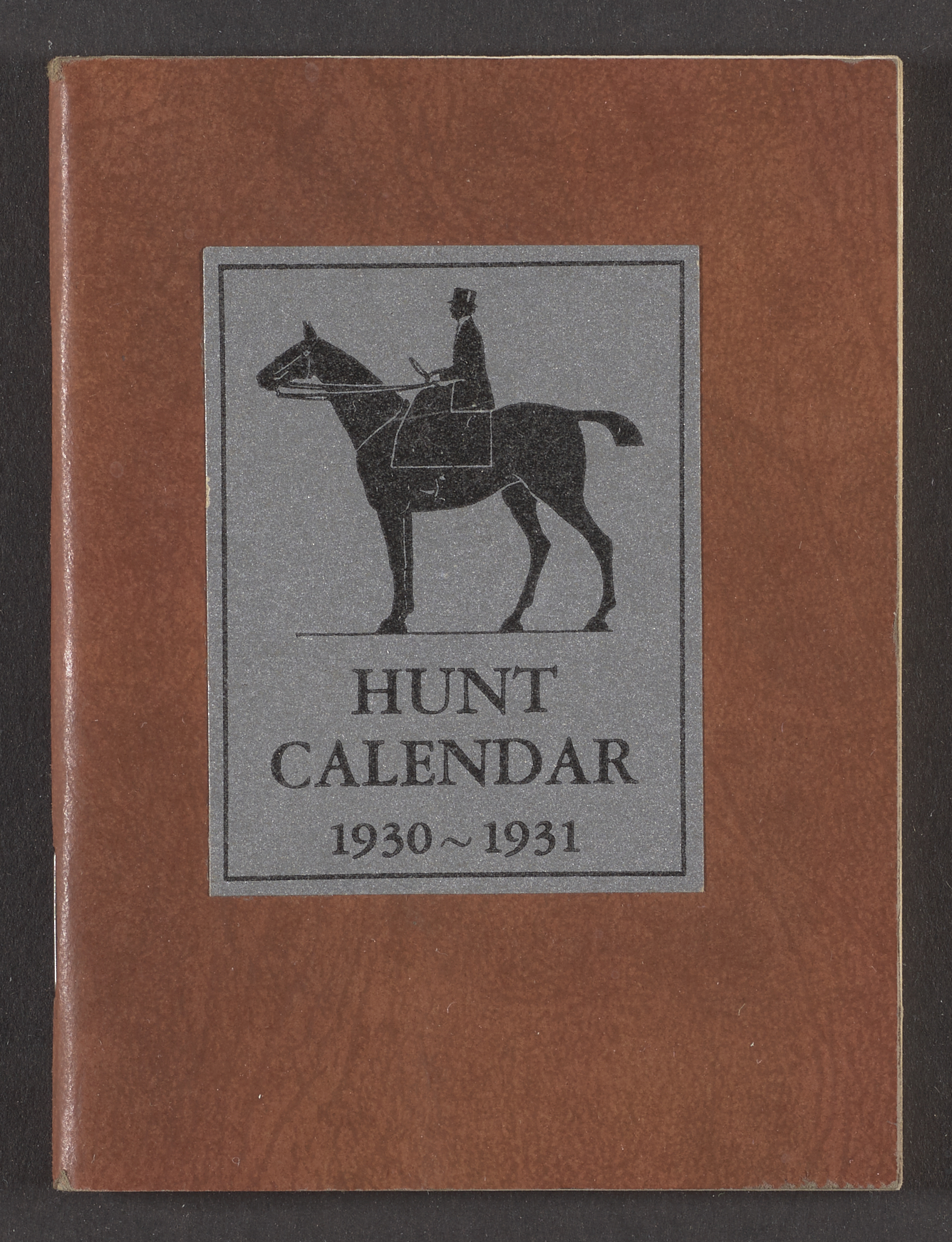 ---
CCAHA team members representing expertise in a variety of areas contributed to the project. Maggie coordinated with the conservators and was the lead contact with the Bedwells. Barbara Lemmen, senior photograph conservator; Joanna Hurd, MEA paper conservator fellow; Heather Hendry, senior paper conservator; and Jillian Herrick Wilcox, senior conservation assistant, cared for the paper documents. Richard Homer senior book conservator, managed the boxing. Andrew Pinkham, photographer, and Keith Jameson, digital imaging technician and facilities manager, provided cleaning preparation for digitization of fragile items, loose documents, ephemera, and photographs.
"I can't imagine the time that goes into that," Cindy said of the work. "So, it's very appreciated."
Every Object has a Story
Talking with Cindy about the objects in the Brandywine Hounds Collection revealed many of her family memories and stories. Especially meaningful to her is her mother, Jane's, diary. "I get to see her handwriting," Cindy said.
"There's one of the last journals where she talks about Johnny White," Cindy said, referencing their main huntsman and the man Cindy trained alongside from childhood. "I fox hunted as a kid, and I finally went to my mother and said I'd be interested in whipping in, and she said you have to go to Johnny and ask permission to work in the kennel. You learn it from the bottom up," Cindy said, "and so I was helping him feed hounds, clean the pens. We had 40-50 hounds back then."  
---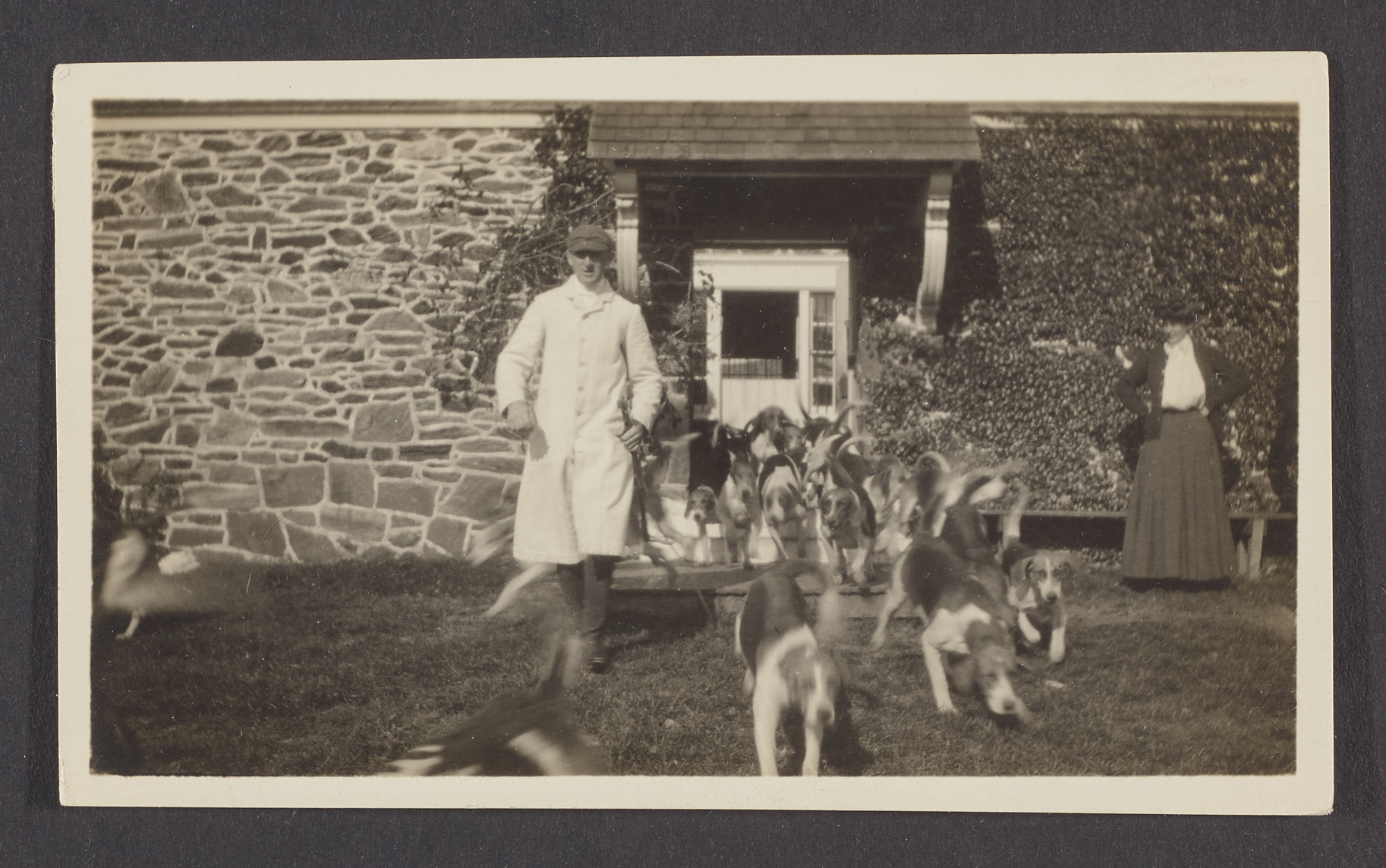 ---
"You walk them twice a day," Cindy said. "The kennel was by the Brandywine, so you could walk them down on a hot day and let them swim in the Brandywine," she said. "We had some fun times."
"That's what I'm really in to," Cindy said about the hound work. She still cares for hounds today. "I'll  keep four old retired hounds from different hunts and let them age in my kennel."
Another object she recalled was Percy Picton's book. "He would describe the day of hunting from the hound's perspective, which I just thought was funny and wonderful."
---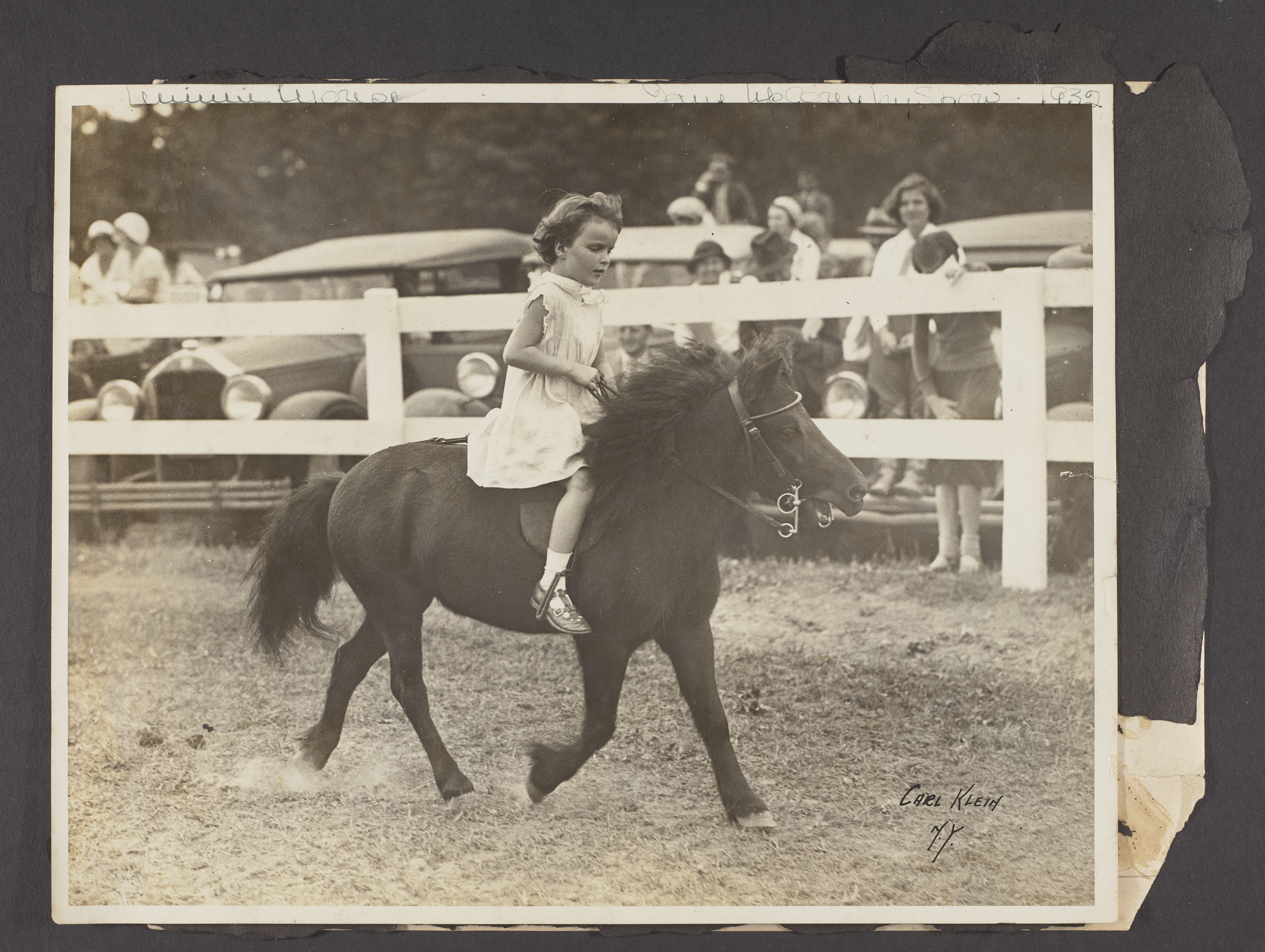 ---
Cindy also recalled the time when she was becoming MFH. "I'm not musical at all," she said about when she was first starting to blow the horn. "Every huntsman has their own style. I thought, I've got to become me. I got lucky and I found the recordings that Gilbert Mather made for my grandmother. So I got my old record player fixed up and I listened to them, because I can't read music. I'd listen and listen and I knew what the calls meant. And so I went off of how he blew the horn and taught myself it that way.
About the book of aerial photographs, Cindy said, "That was something I just thought, even if you didn't care about foxhunting, when I found that, I thought everyone should see that. That was Chester County."
--- ---
"The collection has a good provenance," Downing said about the Brandywine Hounds Collection, "and is amazingly complete."
After cleaning using an air blower and brush, each bound record book was placed in an individual clamshell box and labeled, enabling them to be stored more safely.
Loose clippings within the books received interleaving or folders, a better condition for long-term storage and digitization.
Digitization of fragile items, including photos, loose ephemera, and newspaper clippings, was done at CCAHA. The next step in the process is digitization of the bound journals by a partner digitization company.
---
Work on the Brandywine Hounds records is part of a broader project to acquire, preserve, and make available archival materials relating to the rich history of foxhunting in the Philadelphia region. The project began in 2018 under the sponsorship of Collin F. McNeil, foxhunting historian and Joint Master of Foxhounds at Radnor Hunt, through his Quaker City Foundation, and is being directed by archivist/historian Jack McCarthy. Materials identified in the project are being deposited at the Historical Society of Pennsylvania, which will serve as a central archival repository of Philadelphia-area fox hunting history.