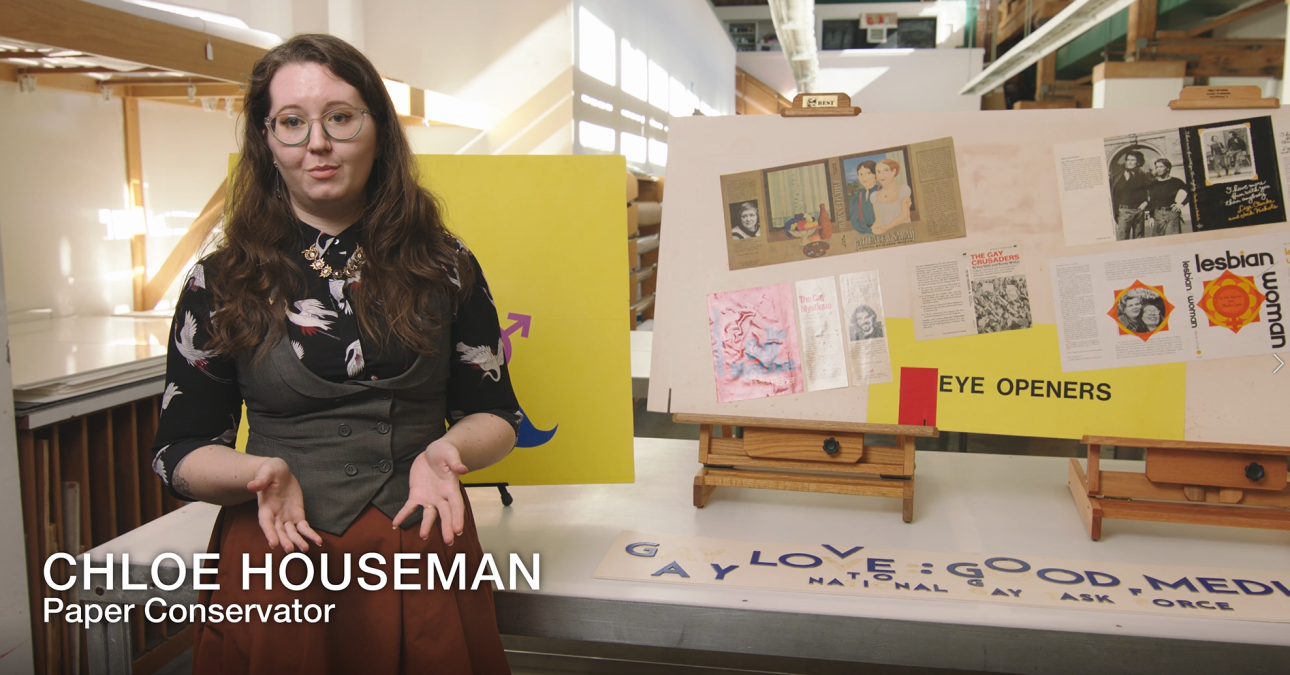 Video: Barbara Gittings Exhibition Booths
In October 2022, our friends at Cinema Quilt stopped by the lab to capture the stories behind some of the objects presented at CCAHA's annual Open House. In recent weeks, we've shared previews of these videos across social media, and now we present the first in a series of five full segments highlighting the expert staff at CCAHA and the work they do behind the scenes.
In our first video of the series, we learn more about Barbara Gittings, a trailblazing LGBT rights activist in Philadelphia whose work directly resulted in the American Psychiatric Association removing homosexuality from the list of mental disorders in the Diagnostic and Statistical Manual (DSM). CCAHA has worked closely for years with the William Way LGBT Community Center here in Philadelphia, whose extensive archives include artifacts of Gittings' life and career. In this video, CCAHA Paper Conservator Chloe Houseman presents conference displays created by Gittings and her colleagues for exhibition at conferences in the 1970s, describing their place in history and explaining the treatment that will ensure these objects are preserved for future display and research.