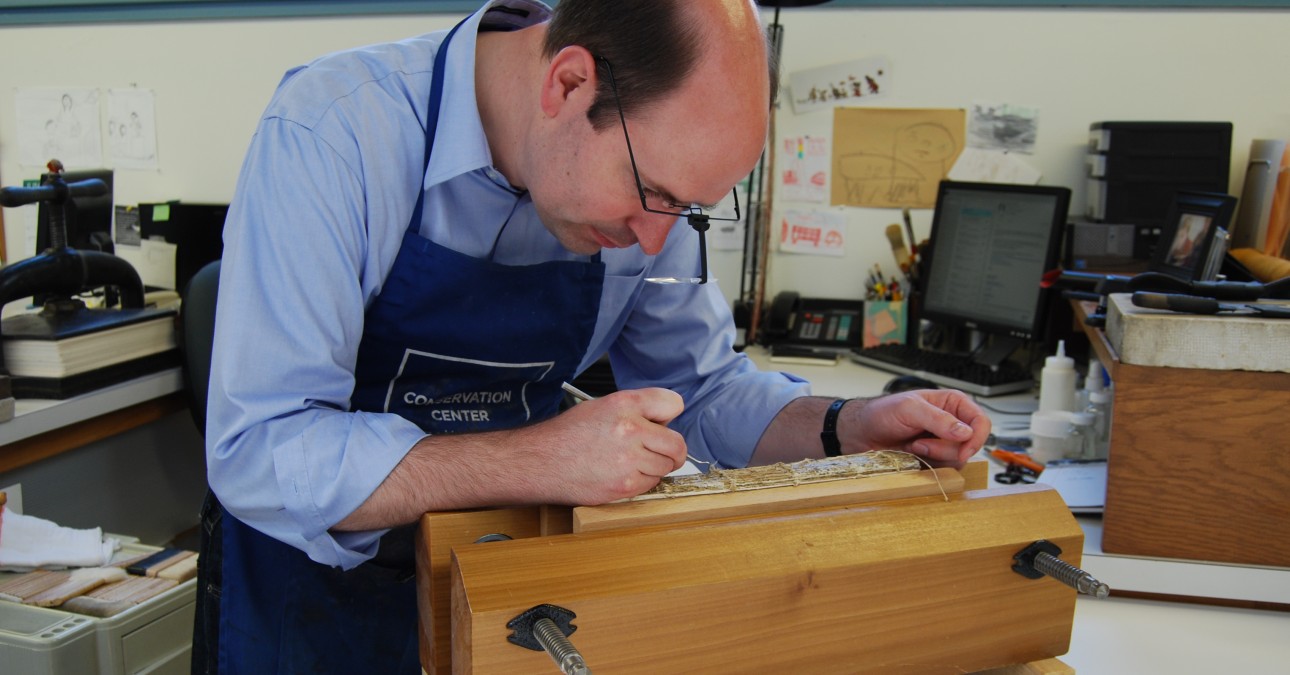 CCAHA was founded as a membership institution. In the 1970s, small to medium institutions couldn't afford conservation treatment. CCAHA was established to address that need.
40 years later, we're still serving institutions.
Membership includes:
One $125 credit towards a condition report, treatment proposal, and estimate per year for objects delivered to CCAHA OR one hour free in-person consultation (within a 50-mile radius of Philadelphia; additional charge for written report)
10% discount on book facsimiles (not to exceed $150/year)
Advance notice/registration and reduced rates for CCAHA national conferences
Free copies of CCAHA's newsletter and recently-published technical bulletins
Loan of meters/loggers, or specialized equipment in the event of a disaster
Access to CCAHA's on-site library of preservation and conservation reference materials
Discounts on all LYRASIS programs
10% discount on all regularly-priced Hollinger Metal Edge products
Join the community.
Members receive insider access to our services.
Click here to download an application, or fill out the form below.