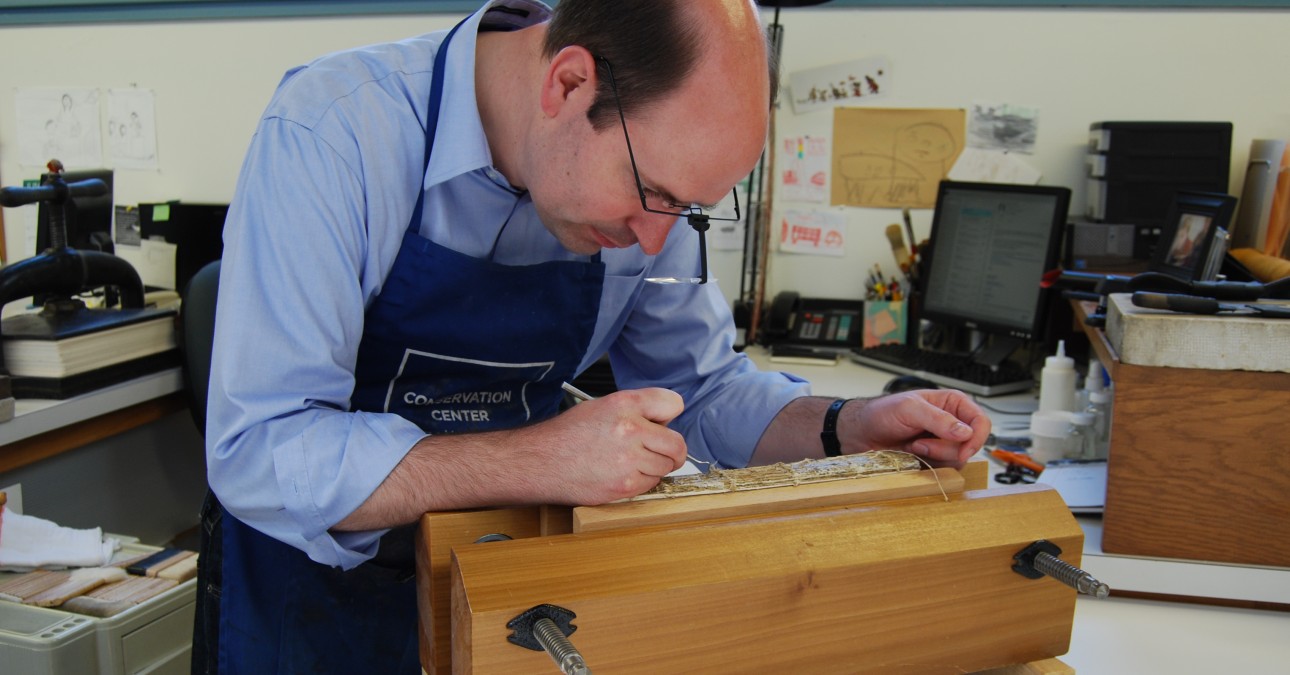 CCAHA was founded as a membership institution. In the 1970s, small to medium institutions couldn't afford conservation treatment. CCAHA was established to address that need.
40 years later, we're still serving institutions.
---
2020 CCAHA MEMBER BENEFITS
One $125 credit toward a condition report, treatment proposal, and estimate per year for objects delivered to CCAHA OR one-hour free online consultation with a Conservator or Preservation Specialist (additional charge for written report)
10% discount on book facsimiles (not to exceed $150/year)
Loan of meters/loggers, or specialized equipment in the event of a disaster
Access to CCAHA's library of preservation and conservation reference materials
10% discount on all regularly-priced Hollinger Metal Edge products
To help you make the most of your member benefits, we are offering the following opportunities through December 2020 in addition to your existing member benefits:
Virtual consultations of artifacts will be provided via Zoom meeting with a conservator whenever you are able to return to your facilities and collections. This virtual visit will be recorded to facilitate referencing information conveyed by the conservator.
Extension of your membership year by three months—that's a 15-month membership at the same cost!
Member Mondays, a special way to highlight members on our social media feed! (We will need your permission to do a post based on treatment we've done for you).
Reposts of any relevant institutional information to celebrate you as one of our valued members.
---
Join the community.
Members receive insider access to our services.
Click here to download an application, or fill out the form below.