Diversity in Collections Care: Many Voices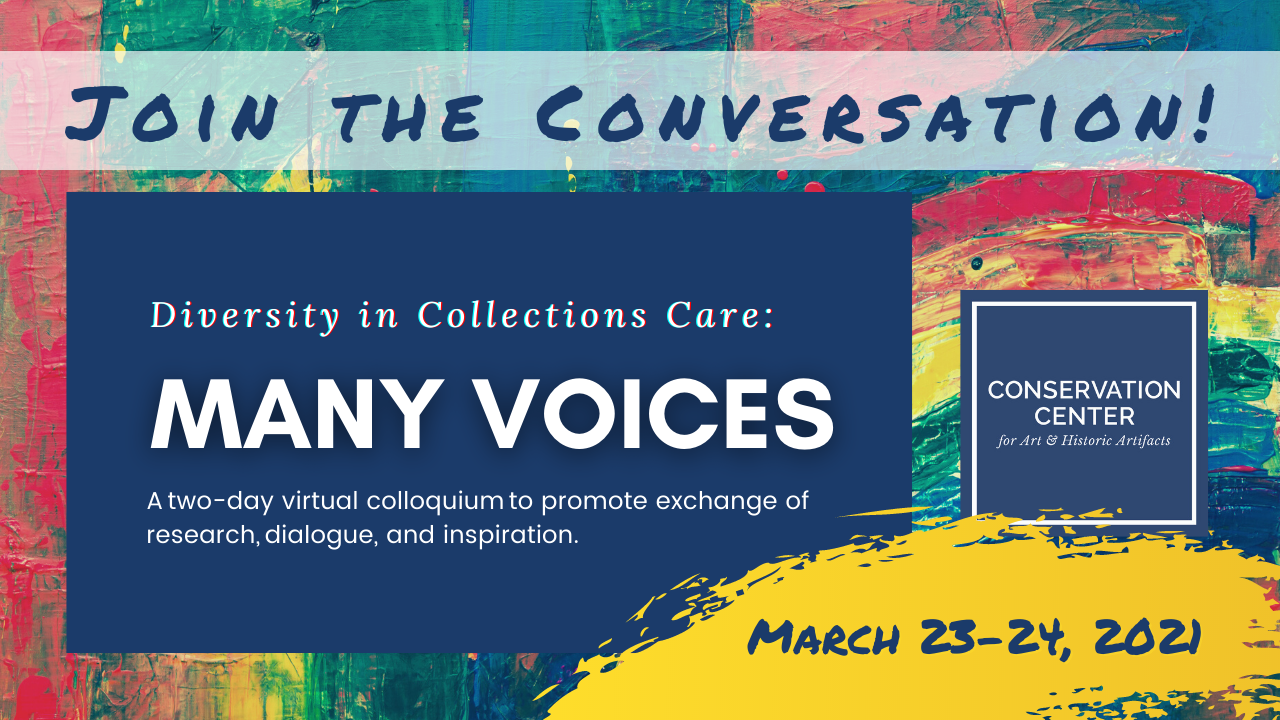 The Conservation Center for Art & Historic Artifacts (CCAHA) presents Diversity in Collections Care: Many Voices, a two-day virtual colloquium to promote exchange of research, dialogue, and inspiration.  
You may select from a variety of sessions, including:   
What is our professional collective definition of diversity? Listen to a webinar to familiarize yourself with up-to-date statistics and evolving terminology in the field.
How does heritage preservation contribute to present-day social justice work? Interact directly with leading professionals during a presentation and participatory Q&A.
What is a collection steward's role in engaging communities in the care and representation of their own cultural heritage? Listen to pre-recorded case studies and discuss the successes and challenges.
How does your institution serve its surrounding community? How can we best preserve the diverse voices embodied in our collections? Sign up to share experiences at a forum.
Scholarship information and registration options for participation  will be available soon. Follow #DiversityInCollectionsCare on Twitter for updates!