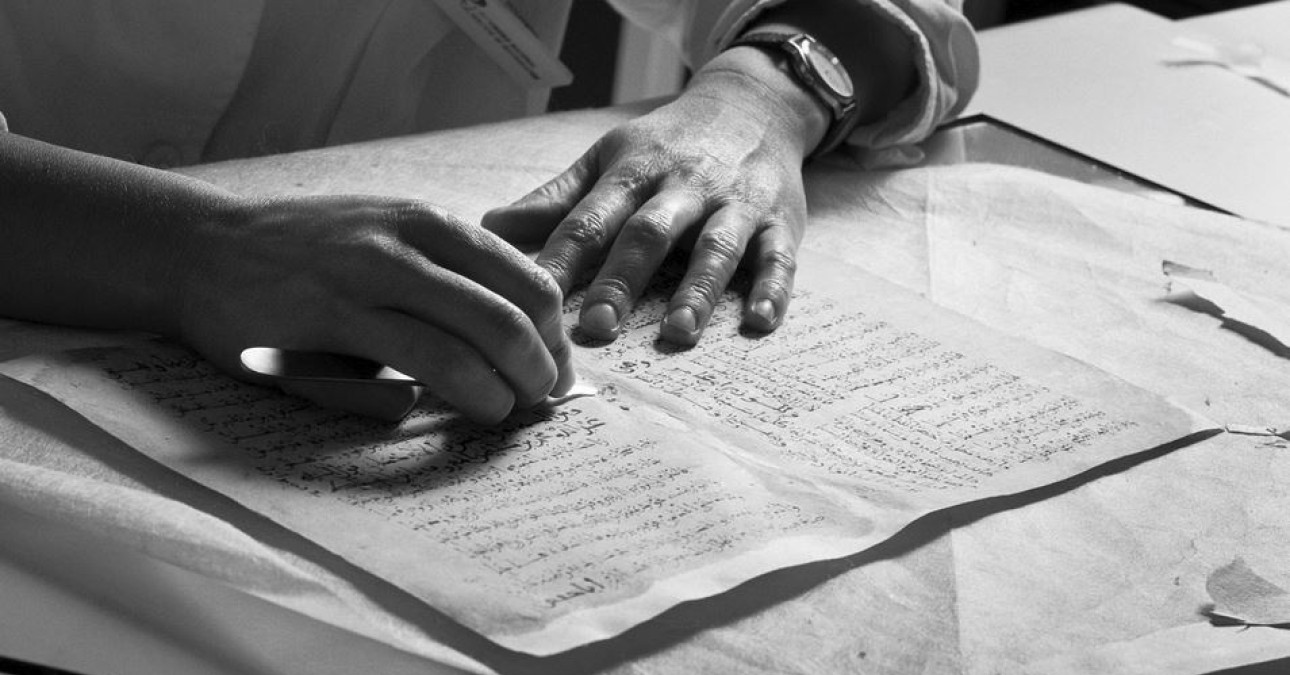 CCAHA in the Atlantic: The Delicate Work of Protecting Priceless Archives
"In a space that's part artist's workshop, part science lab, conservators work magic, performing feats of restoration I never imagined possible."
Early last year, just before the pandemic closed our doors, the Atlantic's Olivia Campbell visited our lab to chat with Director of Preservation Services Dyani Feige
about the delicate work we do at CCAHA.
Campbell's research for a book about the first women physicians had led her to archival collections around the world—and prompted her to consider the vulnerability of objects in those collections. In this article, Campell explores how archives "balance the responsibility of making collections accessible while also protecting them." She also notes how the pandemic "forced CCAHA to get creative about its other work."