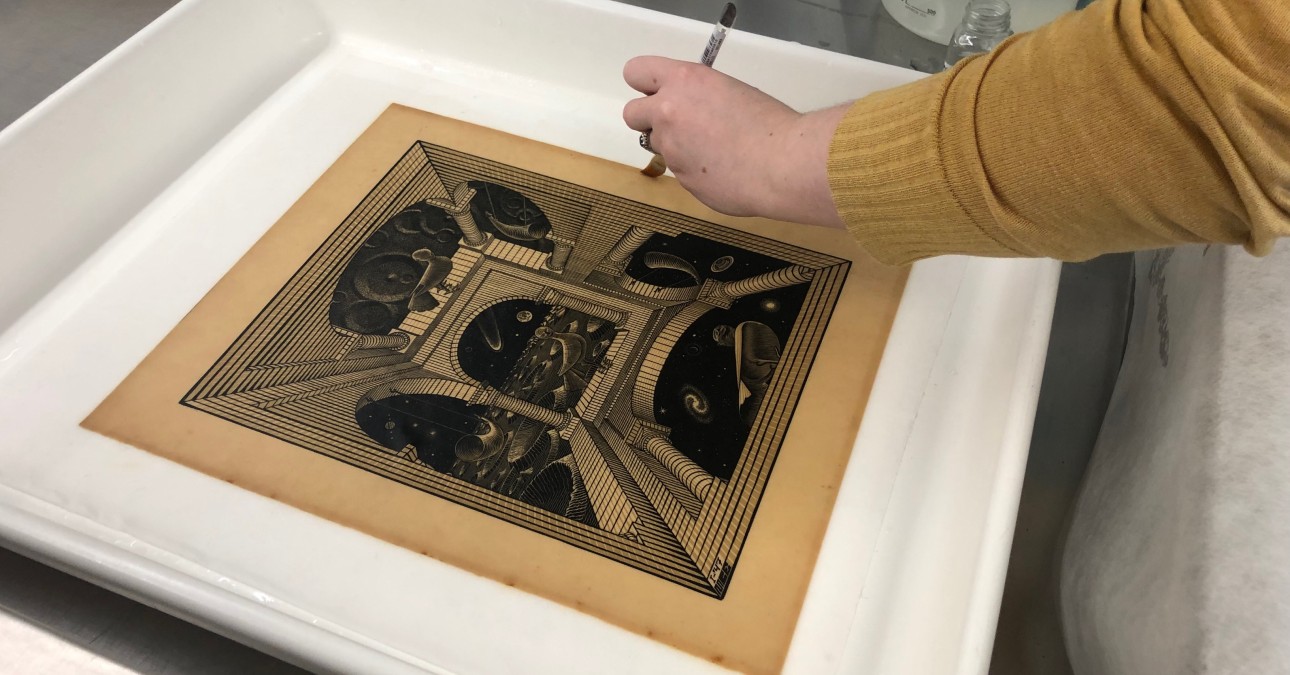 In the Lab: M.C. Escher's Another World II
CCAHA Paper Conservator Chloe Houseman recently treated this 1947 print by M.C. Escher, who passed away 50 years ago this month. The piece, Another World II, expanded on Escher's Another World (Other World Gallery) from the previous year. The woodblock print depicts one of the artist's classic paradoxical structures, in this case a series of archways housing a bird with a human face. Click here to view more images of the treatment.
"I hadn't had the chance to work on an Escher print before," Chloe says. "It's always interesting to see the original of an artwork that has been widely reproduced. Copies are never quite the same, in my opinion, and getting to interact with this piece has been so rewarding."
---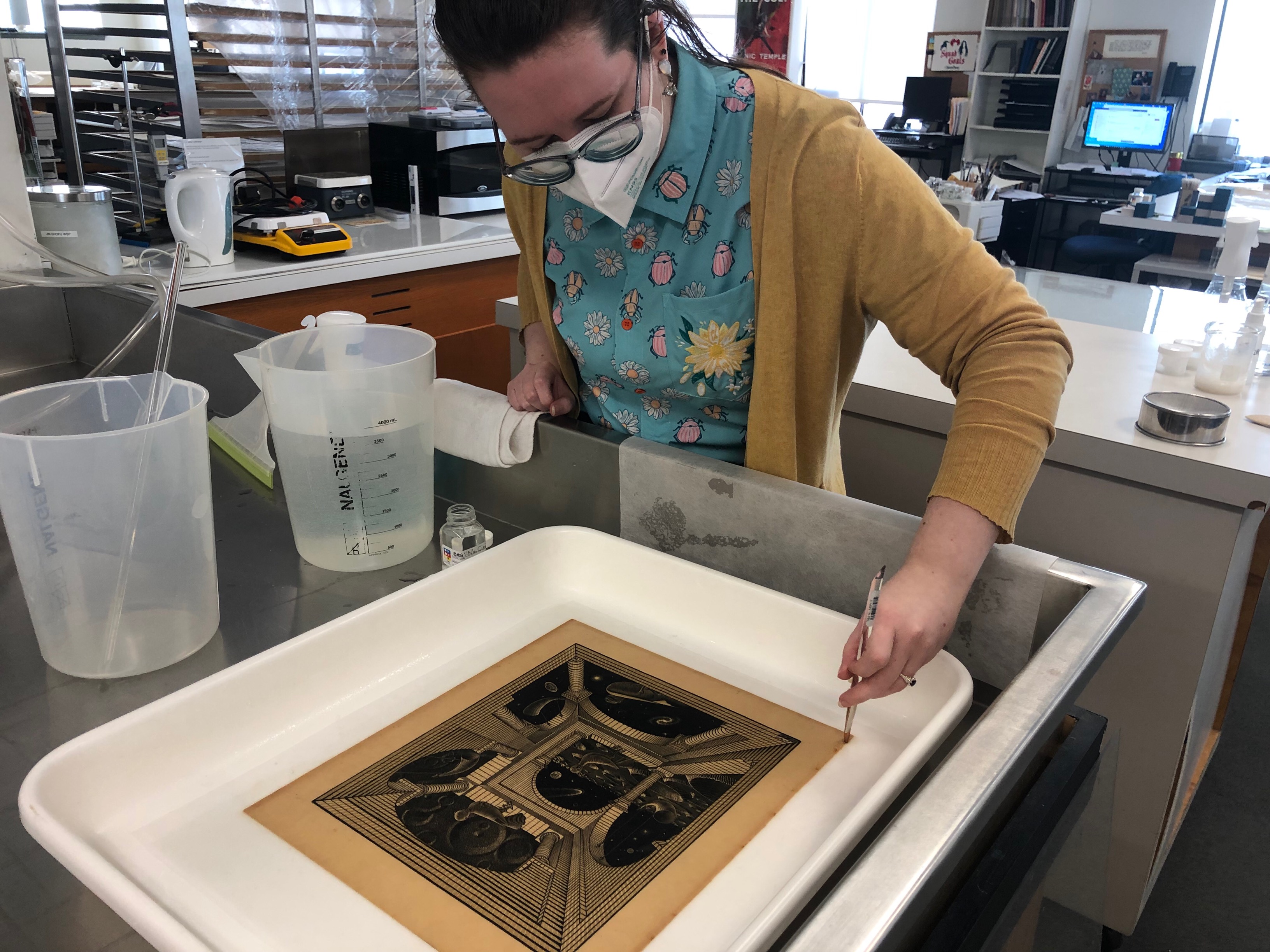 ---
The print arrived at CCAHA with surface grime and a few areas of mold on the back. In the picture above, taken after mold remediation and surface cleaning were complete, Chloe washes the print to reduce discoloration. Chloe has worked on a number of impressive works of art over the years, and we couldn't help wondering where this one ranks.
---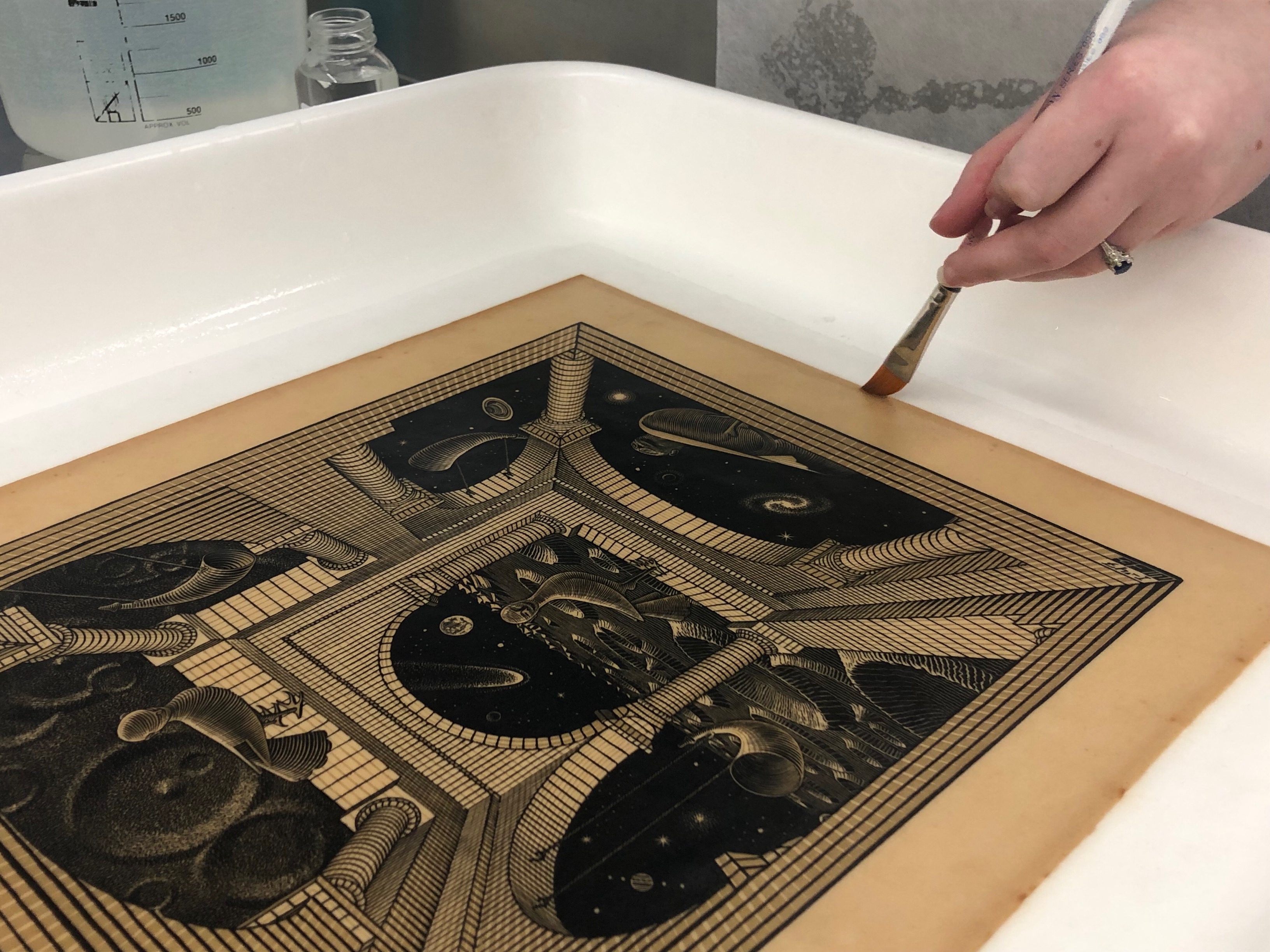 ---
"As far as being one of the most famous artists whose work I've treated, it's somewhat subjective, but I'm personally a big fan of his, so it was really thrilling to work on this object."