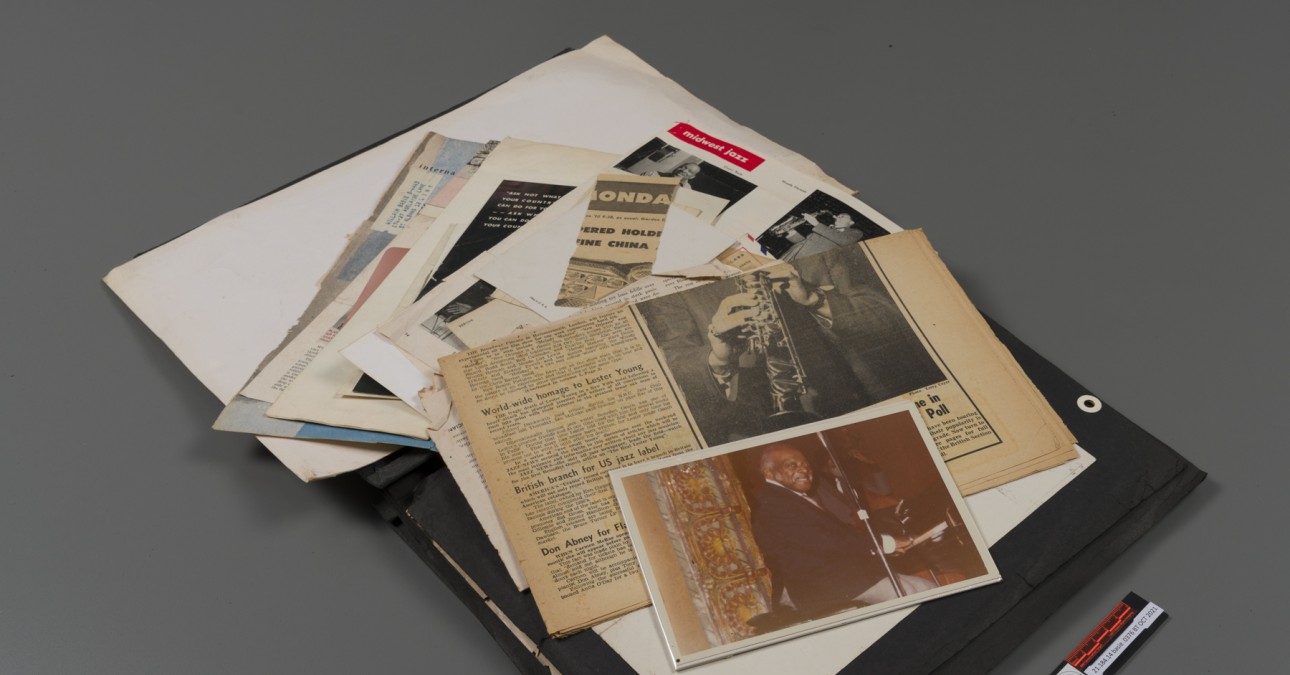 Ain't That Something: Count Basie's Family Scrapbooks
April is Jazz Appreciation Month, and it is also the anniversary of the passing of one of the art form's most prolific and celebrated figures, Count Basie (1904-1984). Born William James Basie, Count Basie was a pianist and bandleader for nearly seven decades, spanning the 1920s to the 1980s, rising to prominence during the swing era of the '30s and '40s. In his prime, Basie's performances were a showcase for blues singers including Billie Holiday, and his group was a proving ground for jazz greats such as saxophonists Lester Young and Ben Webster.
As we often note at CCAHA, we are privileged to get a front row seat to view outstanding works of art and rare cultural artifacts. For the past year, CCAHA staff have enjoyed working on a large assortment of Count Basie's scrapbooks and other personal items from the collections of the Institute of Jazz Studies (IJS) located on the Newark campus of Rutgers, the State University of New Jersey.
---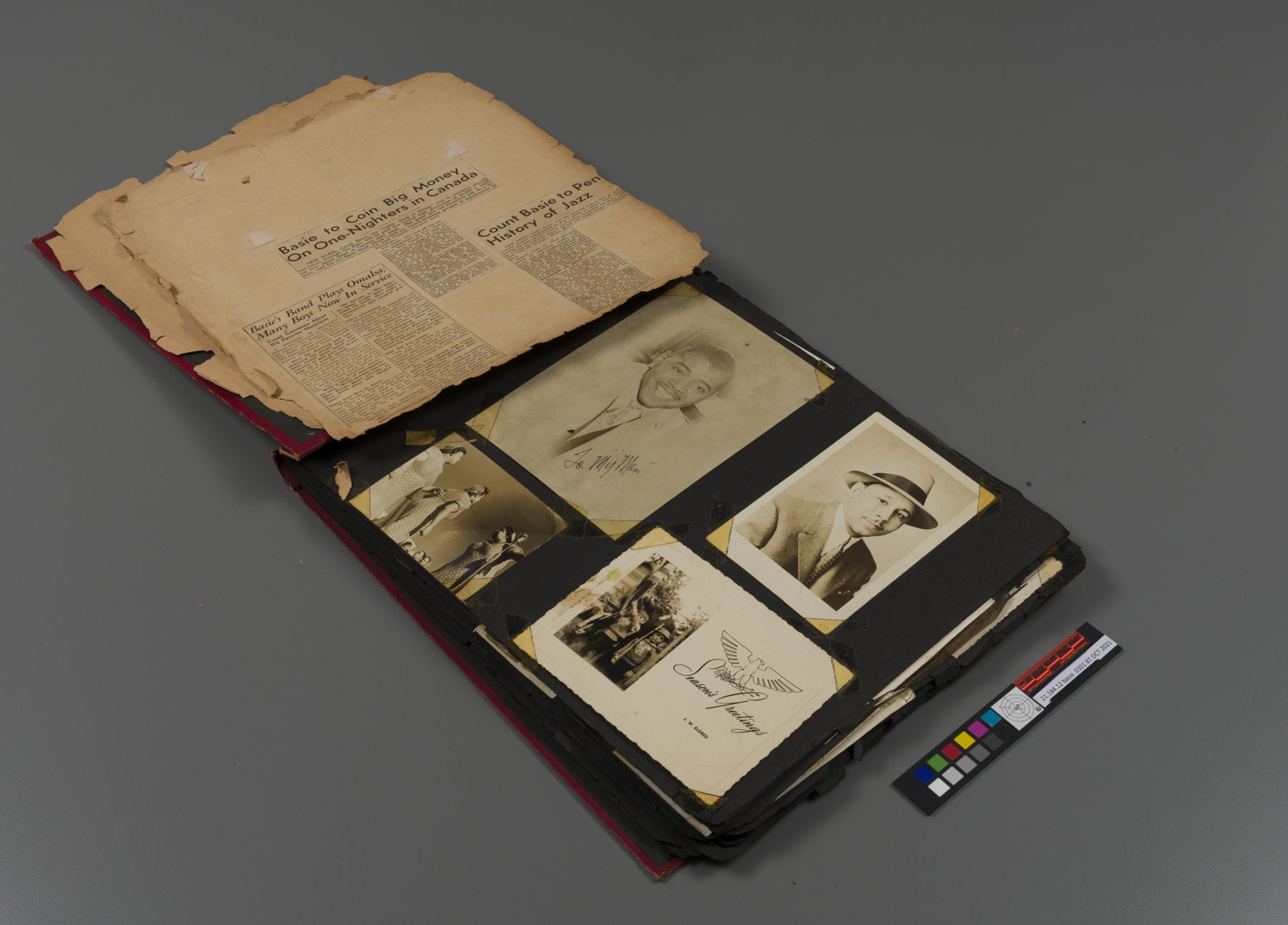 ---
In a fall 2018 interview with Rutgers Magazine, IJS Executive Director Wayne Winborne described how the collection came to them through the coordination of famed saxophonist and bandleader Branford Marsalis.
"The Institute of Jazz Studies," Winborne noted at the time, "is the world's foremost archival research facility in jazz. Branford said to [a representative of the Basie estate], 'You need to call Wayne Winborne ... that needs to go to Rutgers. They're going to be good stewards.'"
---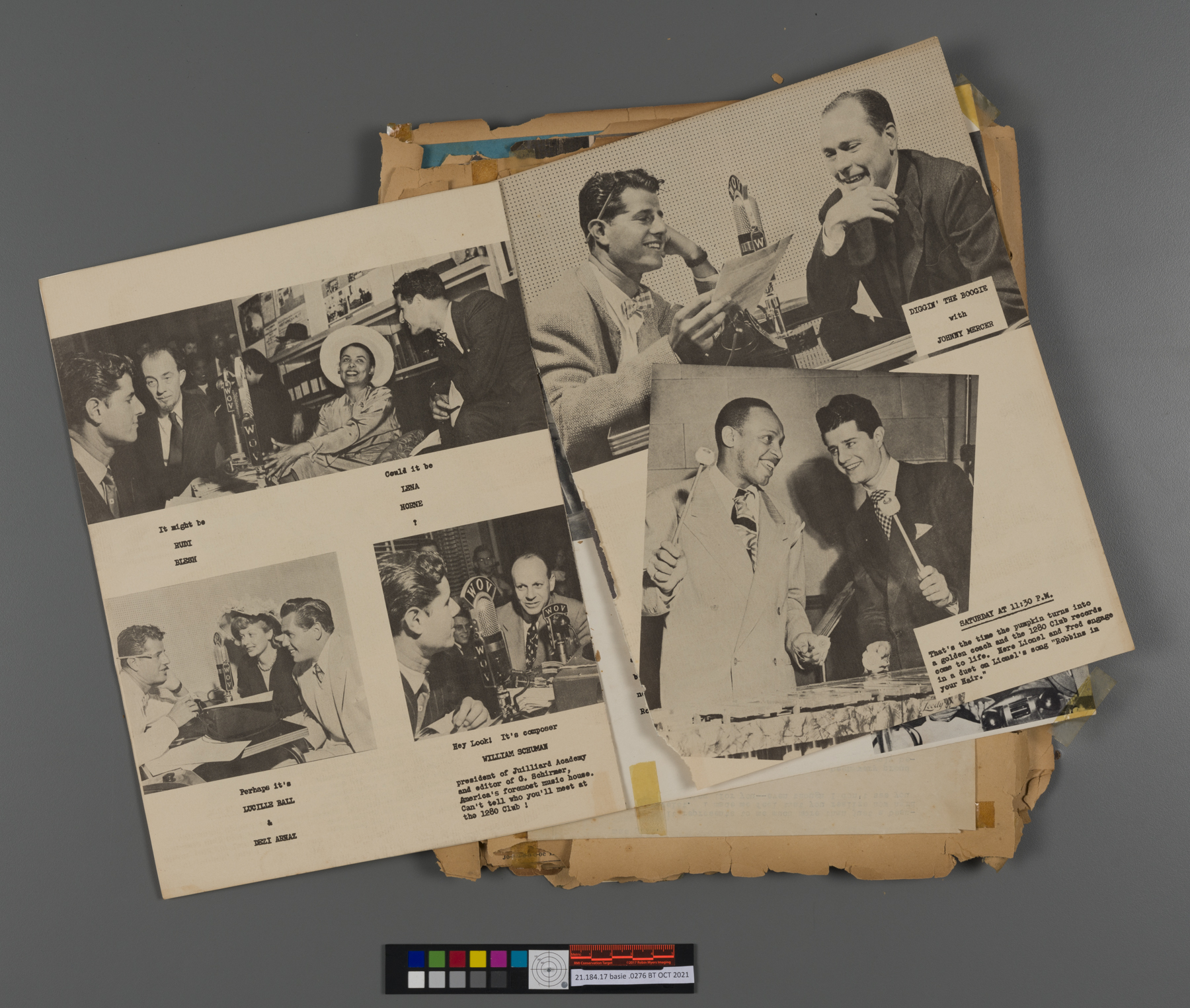 ---
IJS knows that part of being good stewards to a collection is seeking conservation treatment when items are in need, to extend the life of objects and make them accessible.
Basie's scrapbooks arrived at CCAHA with the kind of wear recognizable to anyone with an aging collection of family photo albums—tears, creases, weakened bindings, discoloration, rusty metal fasteners. While your family albums may not include a get-well telegram from Frank Sinatra, there was a comforting familiarity to the kinds of items Basie saved and the way he organized them. The collection documents an exceptional music career, but also a rich private life.
---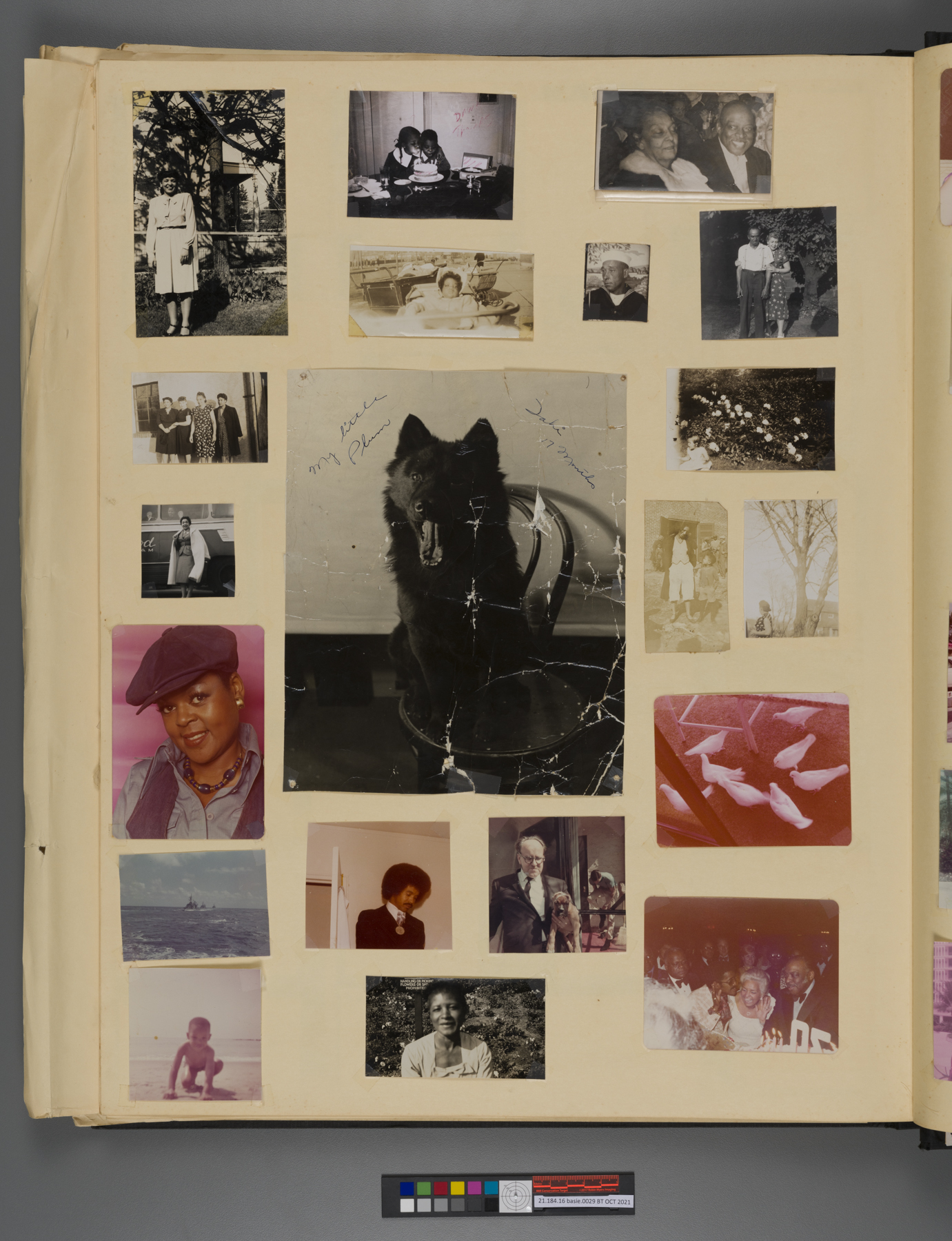 ---
Many CCAHA staff members noted that the project was truly a team effort involving most of the lab, as the scrapbooks required treatment by paper, photograph, and book conservation staff, as well as housing and digital imaging staff. Manager of Housing & Framing Zac Dell'Orto was joined by Senior Conservation Assistant Jilliann Wilcox for an onsite trip to IJS to unframe photographs, and Senior Photograph Conservator Barbara Lemmen and NEA Paper Conservation Fellow Joanna Hurd treated photographs from the collection back at CCAHA. Reflecting on the project, Barbara is excited for how the treatment will impact jazz scholarship. "I'm looking forward to what researchers discover and share once they have access to the collection," she said.
---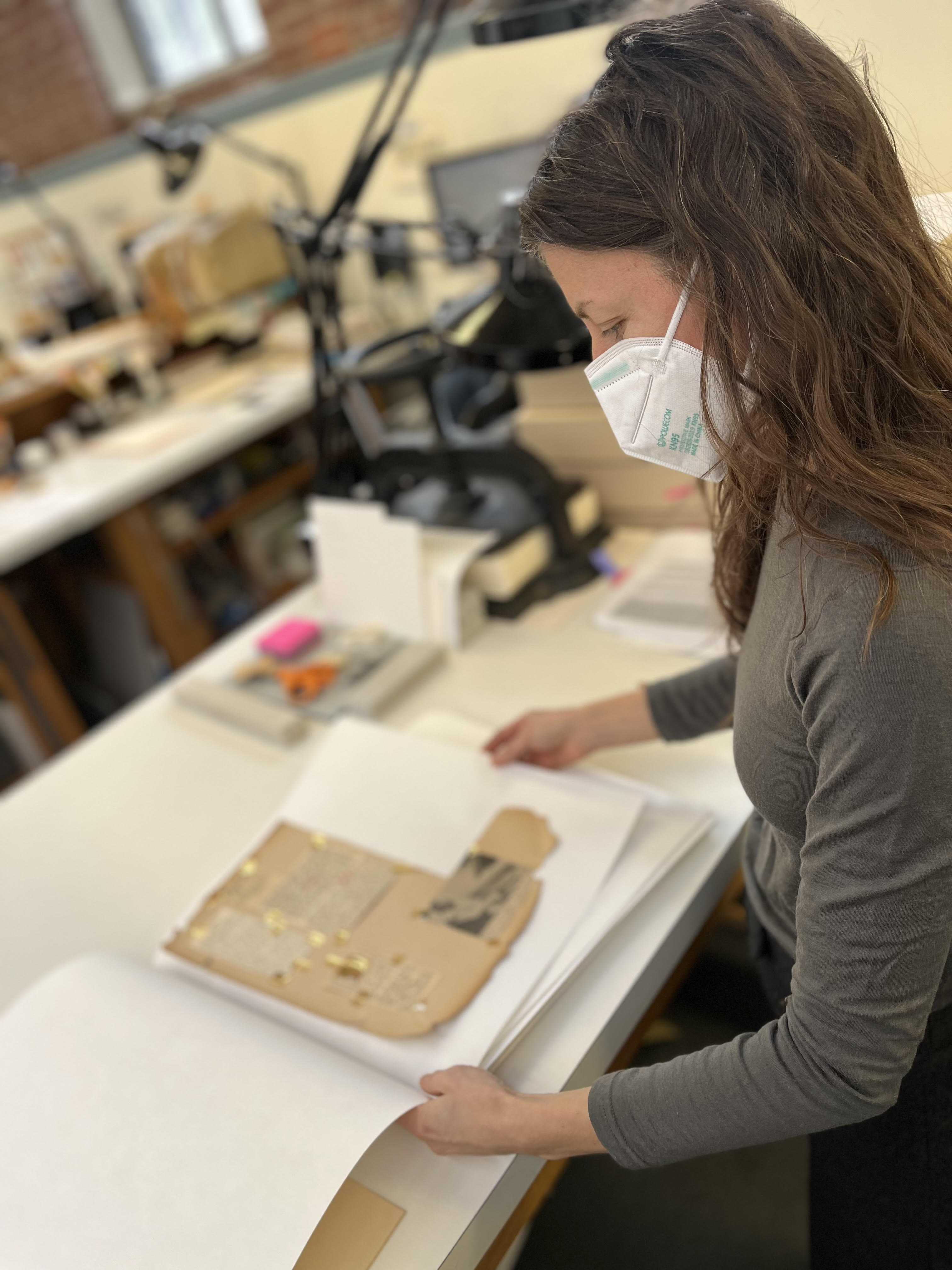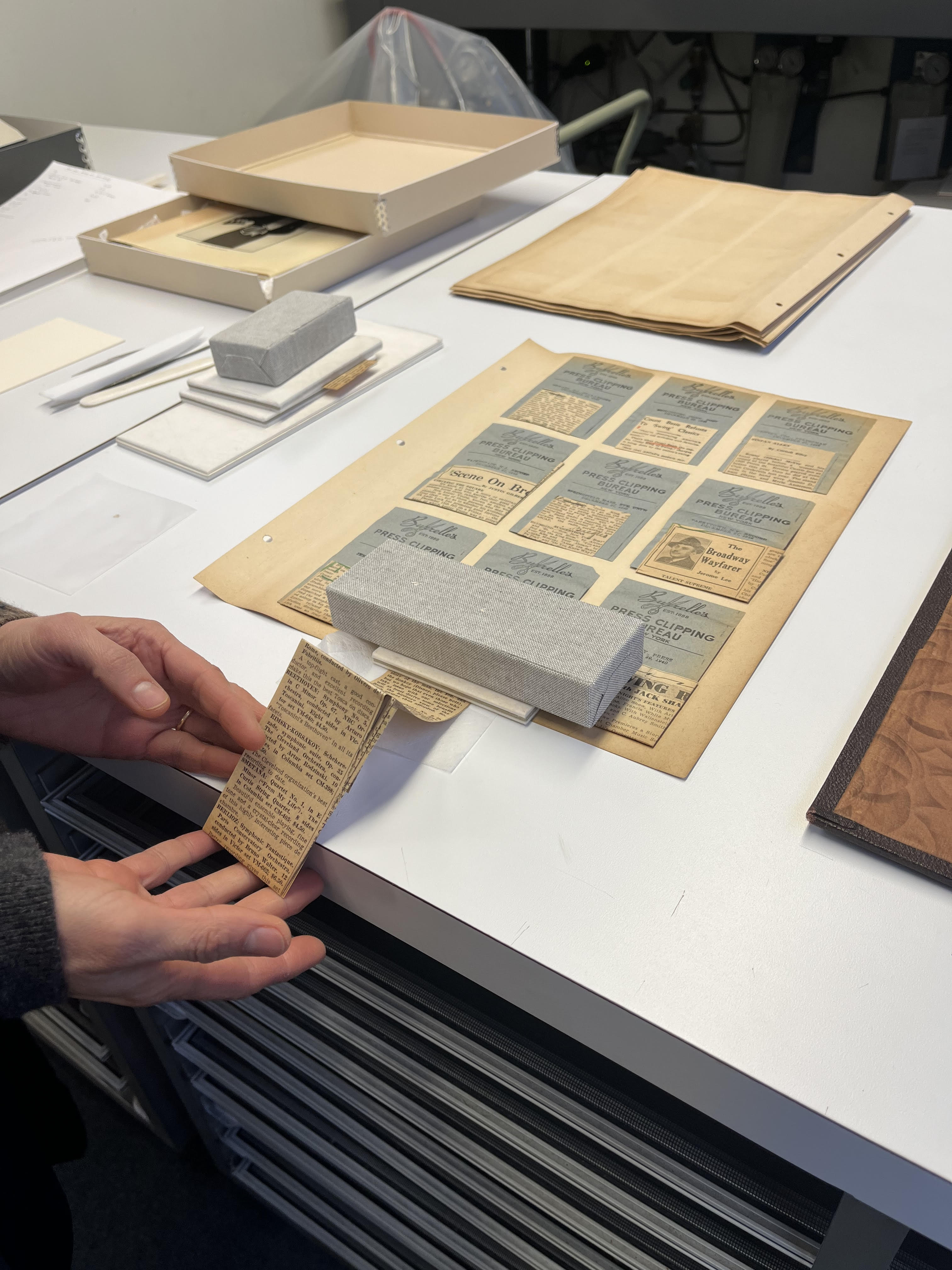 ---
In addition to photo conservation, paper conservation staff members treated the fragile newspaper clippings and ephemera like ticket stubs and programs; Book Conservator Amber Hares (above) mended the exteriors of scrapbooks and also treated some of the contents; and CCAHA Photographer Andrew Pinkham and Manager of Digital Imaging Maggie Downing documented the project with before-and-after treatment photos and high resolution imaging.
Maggie reiterated the importance of teamwork and the all-hands-on-deck nature of the project. She emphasized that "clear communication between teams was really important in completing this fast-moving project on time."
---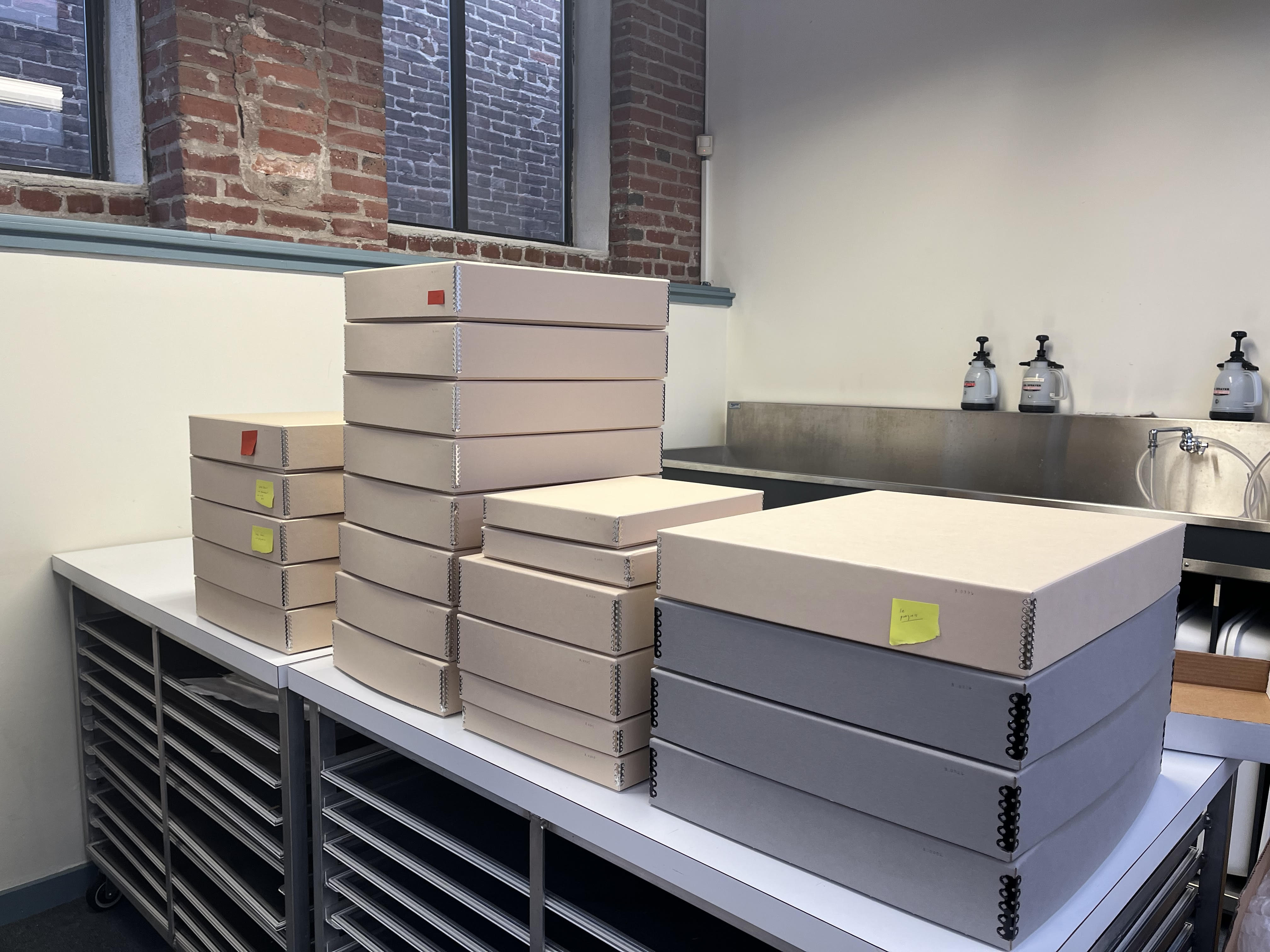 ---
Once the project was completed, IJS Archivist Elizabeth Surles echoed the excitement of CCAHA staff at the outcome.
"The Basie collection is the Institute's most significant recent acquisition," she said, "and we're thrilled to partner with CCAHA to ensure it remains accessible and preserved for generations to come."
---
For more images from this project, follow CCAHA on Instagram.
This project was made possible in part by the Institute of Museum and Library Services, National Park Service, National Endowment for the Arts, and National Endowment for the Humanities.