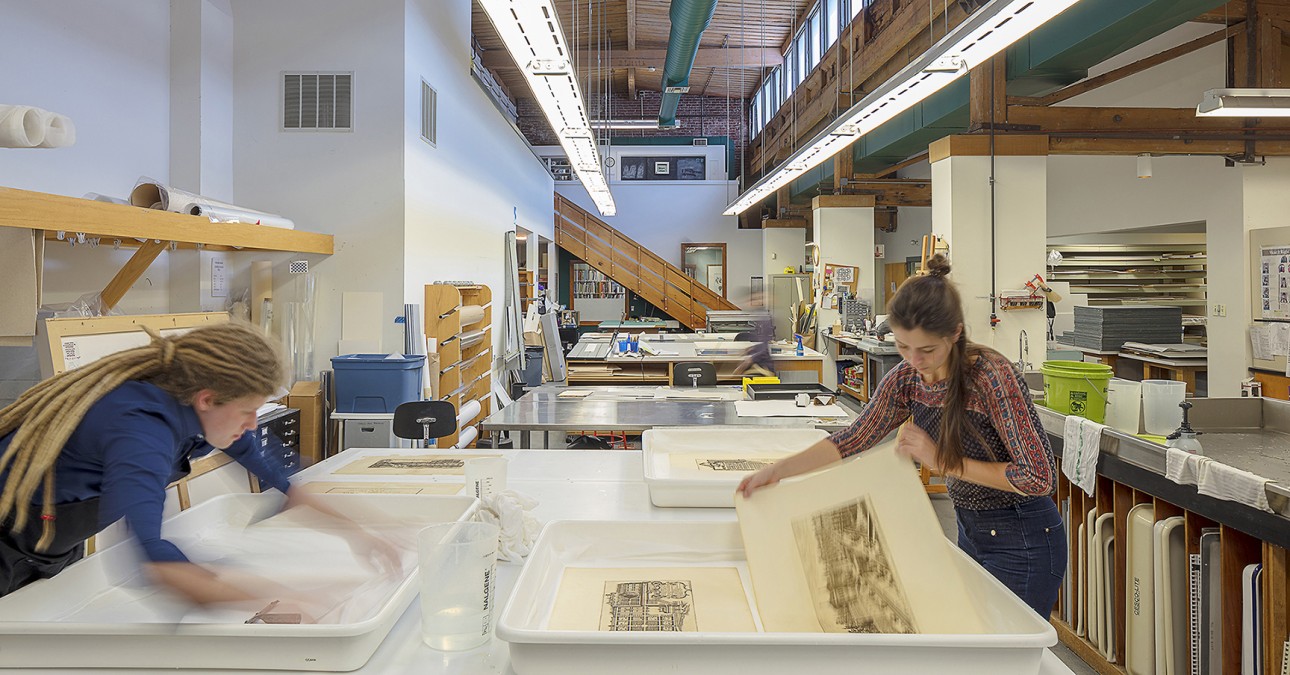 Announcing 2021 Fellowship in Paper or Book Conservation
CCAHA is pleased to offer a twelve-month post-graduate fellowship in either our paper conservation or book conservation lab beginning September 2021. The fellowship year may be a combination of remote work and in-lab work, depending on safety measures in place due to COVID-19, and the fellowship has the possibility of renewal for a second year.
The selected paper or book fellow will have the opportunity to work with a wide range of materials. Paper treatments may include modern and historic works of art on paper, maps, archival materials, and parchment documents. Book treatments may include rare books, incunabula, ledgers, scrapbooks and photo albums. The fellow will work with experienced conservators and technicians in a collaborative environment. Research interests will be supported to develop a presentation, publication, or an internally presented paper. There may also be opportunities to participate in on-site collection surveys, on-site treatment projects, and educational programs. Preference will be given to applications received by April 15th.
Above
:
2018-20 Paper Conservation Fellows Benjamin Kirschner, left, and Juliet Baines, photographed for the Longwood Gardens membership magazine 'Longwood Chimes' issue 300, February 2020 (
Photo:
Daniel Traub)