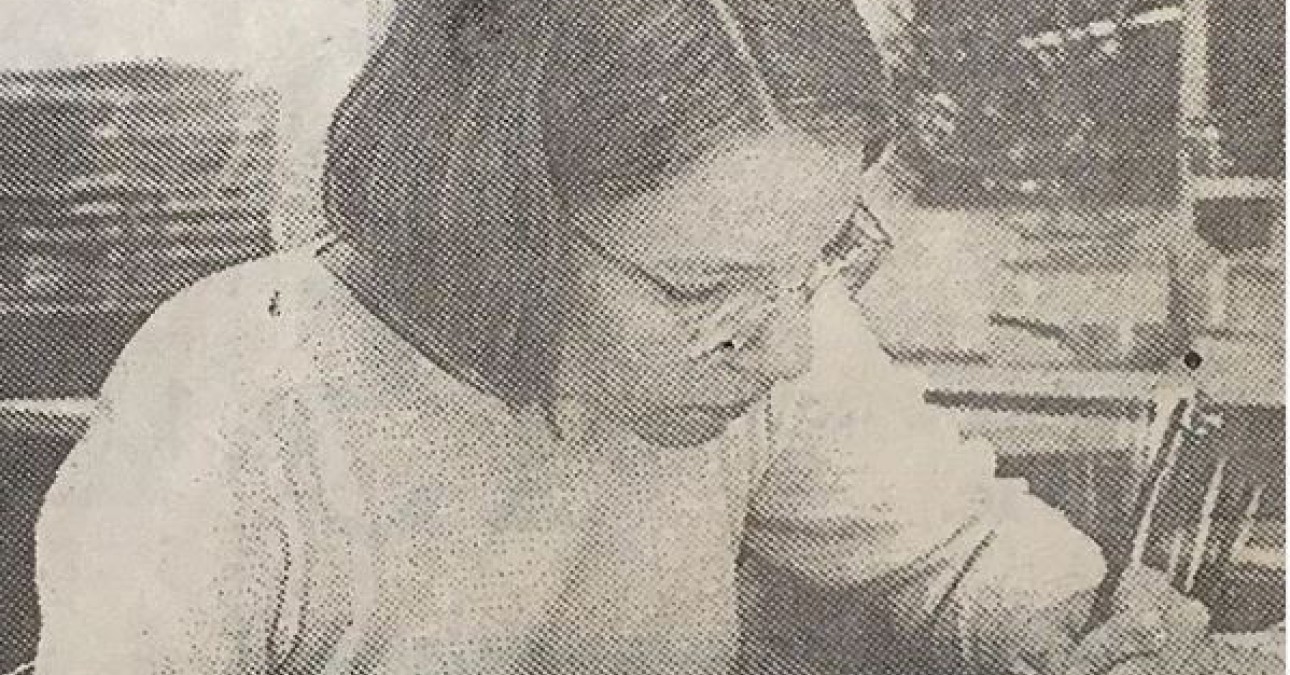 Director of Conservation Mary Schobert Retires
Earlier this week, we celebrated Director of Conservation Mary Schobert's retirement with a lovely party at the Historical Society of Pennsylvania. As CCAHA's Executive Director Laura Hortz Stanton noted in her remarks, it is rare for someone to devote their entire career to a single organization, and Mary leaves CCAHA after 37 years, during which she helped shape the Center as we know it and left an indelible mark on the field of conservation. In particular, Mary's legacy includes leading the Center's fellowship program, which has impacted the lives of countless conservators. A number of these former fellows reached out with messages for Mary that were compiled into a limited edition brochure formatted to look like our Art-i-facts newsletter (below). Thanks again to everyone who came out on this special night!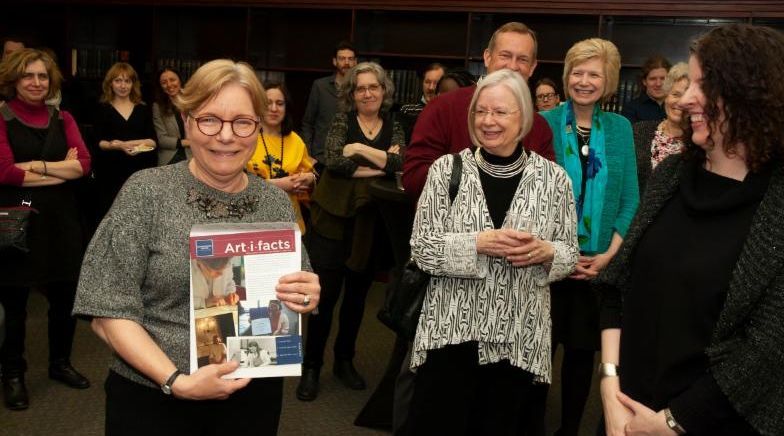 In honor of Mary's legacy of mentorship, we would like to take this opportunity to encourage donations to the Ruzicka Fund for education and training of new and emerging conservators. Donations can be made at ccaha.org/donate. Please note that your contribution is for the Ruzicka Fund in honor of Mary Schobert.
From top: Mary Schobert featured in a November 12, 1992, New York Times article on photo conservation; Mary and guests at her retirement party, March 2019