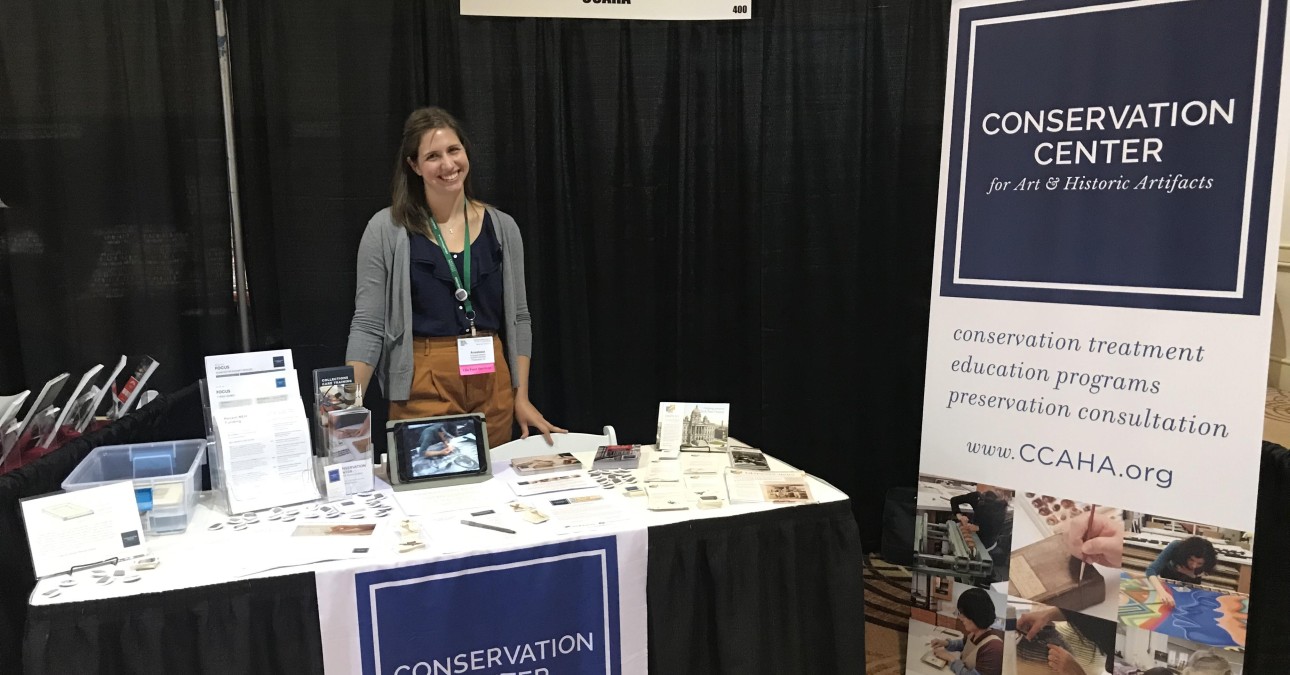 Fall Conference Season Begins
This month, the staff of CCAHA and our partners at DHPSNY entered a busy fall conference season during which we'll be exhibiting at or attending more than a dozen programs across the country. And that doesn't include our own pair of national conference presentations in Indianapolis and Philadelphia or our upcoming RHSP workshops in the Intermountain West! Here's a complete rundown of what's happening in the next month. We hope to see you on the road.
---
This week, CCAHA Executive Director Laura Hortz Stanton travels to Albuquerque, NM, to exhibit at the Mountain Plains Museums Association annual conference.
The DHPSNY team will also travel to Bear Mountain, NY, this week to exhibit at the annual Greater Hudson Heritage Network confernce before heading to Cooperstown, NY, for the first installment of DHPSNY's fall workshop series, "Understanding Archives: An Introduction to Archival Basics."
On October 4, DHPSNY will exhibit at the Western New York Library Resources Council's Intersect 2019 conference. The same week, October 4-7, CCAHA Preservation Specialist Samantha Forsko will travel to Boise, ID, for the Western Museums Association annual meeting, where she will present the session "Scaling Best Practices to Fit Your Museum." From October 8-10, Samantha will be in Temulca, CA, for the annual Association of Tribal Archives, Libraries, & Museums (ATALM) conference, where she will exhibit for CCAHA and present the session, "Preservation Hinging for Storage and Display."
Later in October, DHPSNY staff will attend and exhibit at the Long Island Resources Council's 28th Annual Conference on Libraries and the Future in Farmingdale, NY, (October 11) and the Mid-Atlantic Association of Museums Annual Meeting (October 16-18).
Conferences in October will conclude with CCAHA staff exhibiting at the Southeastern Museums Conference (SEMC) October 21-23 in Charleston, WV.
---
Above: DHPSNY Program Manager Anastasia Matijkiw poses at the CCAHA exhibit table during last month's AASLH Annual Meeting in Philadelphia.