Pennsylvania State Representative Ben Waxman Visits CCAHA
On August 9, CCAHA welcomed State Representative Ben Waxman for a meeting with members of CCAHA's staff and board, followed by a tour of the CCAHA lab. We were grateful for the opportunity to thank Mr. Waxman for his support of arts funding in the recently passed state budget. The meeting gave us the chance to make a case for the value and importance of conservation and preservation work and the need for the Commonwealth's continued support. We described some of the issues facing our field, from the impact of climate change on collections care to the imperative to train the next generation of conservators. We also spent time discussing Philadelphia's plans for the upcoming Semiquincentennial—the 250th anniversary of the nation's founding—and how arts and culture organizations can fit into that celebration.
---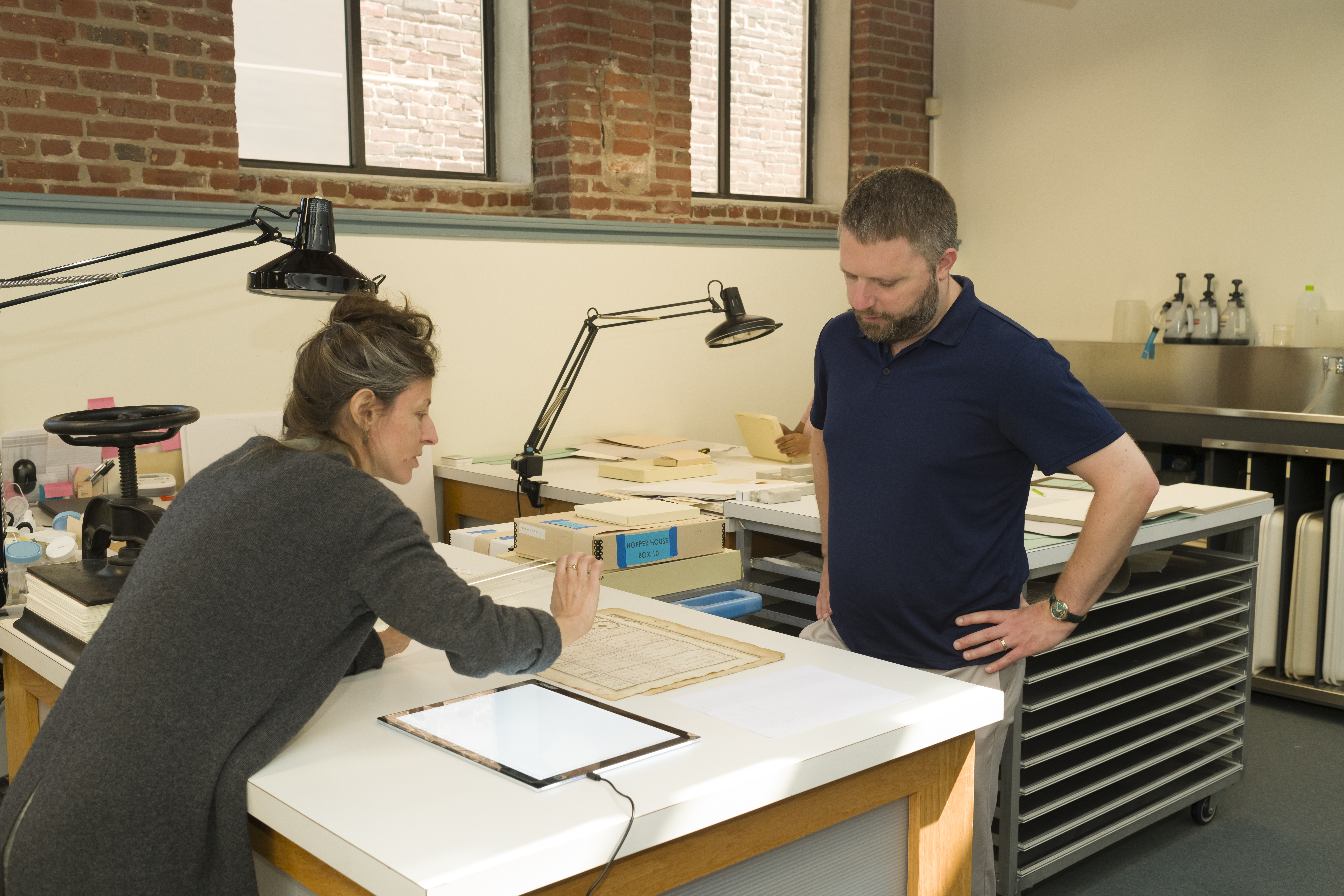 ---
Our tour through the lab showed Mr. Waxman some of the detective work that our detail-oriented staff members perform during the treatment process, in this case (above) Book Conservator Amber Hares' identification of watermarks on an 18th-century Islamic text and how those were used to help accurately collate the volume's pages.
Senior Paper Conservator Heather Hendry showed Mr. Waxman some of the rarely seen drawings and prints by celebrated local wood sculptor Wharton Esherick. Through a Save America's Treasures grant, these items have been treated and preserved, adding new dimension to our understanding of Esherick's artistic vision.
---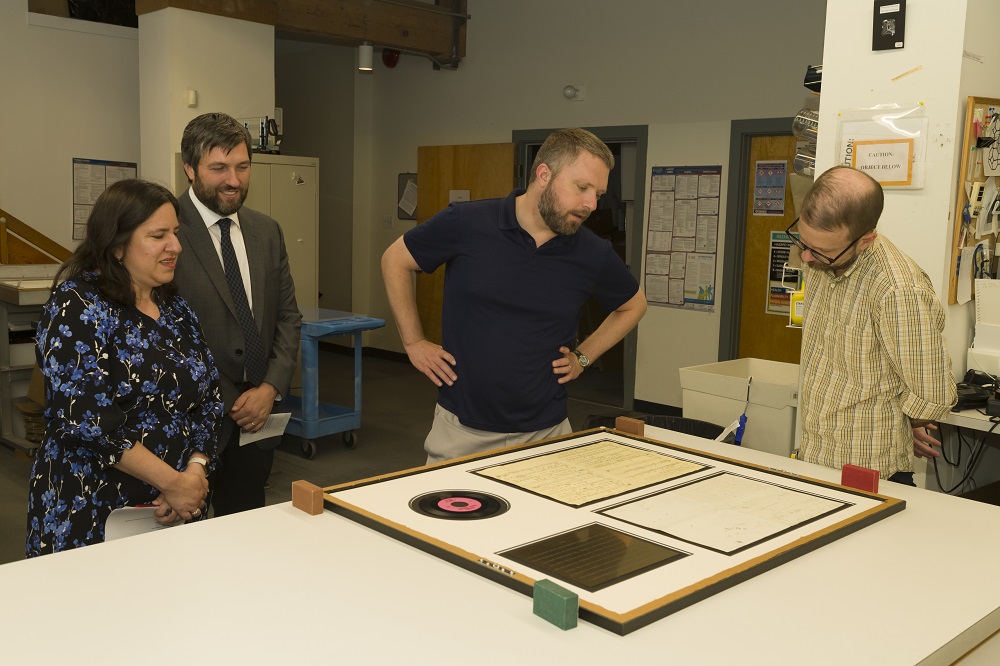 ---
Finally, we concluded on a feel-good note, with Manager of Housing & Framing Joshua Rickards showing Mr. Waxman the original sheet music for the 6abc Action News theme song, a hit at last fall's CCAHA Open House and a tune that the Representative immediately started humming from memory.
Thanks to Representative Waxman's staff for making this visit possible.
---
Above, from top: CCAHA Book Conservator Amber Hares shows a rare manuscript to Representative Ben Waxman; CCAHA Executive Director Michelle Eisenberg, Manager of Marketing & External Relations Jason Henn, Representative Ben Waxman, and Manager of Housing & Framing Joshua Rickards get an up-close look at a beloved Philadelphia artifact, the original sheet music for the 6abc Action News theme song.