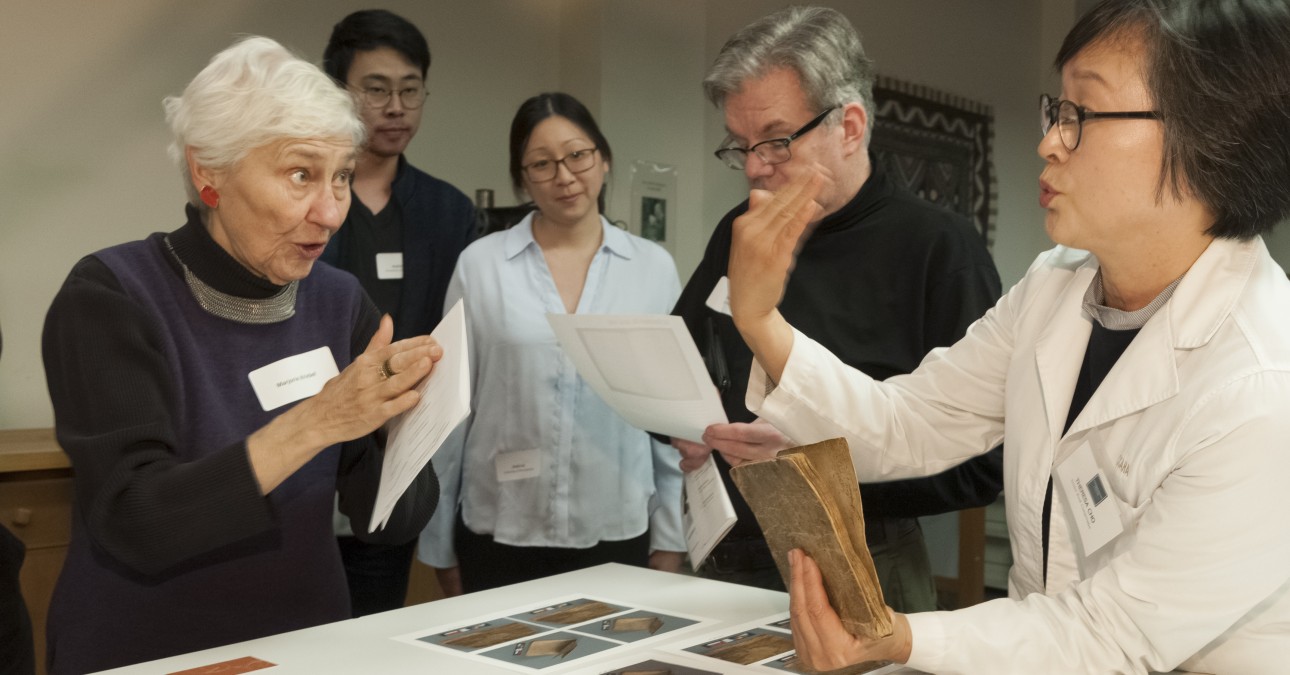 Thanks for Making CCAHA's 2019 Open House a Success!
This week, we were pleased to welcome more than 200 guests into the lab for CCAHA's annual Open House. This is our favorite event of the year, as it allows us to meet one-on-one with friends and colleagues from around the country and show off some of the amazing projects we have been working on lately. This year's guests included many in town for the biennial Association of Registrars and Collections Specialists (ARCS) conference.
Our lineup of objects featured a 15th century German guide to medicinal plants, a 12th century illuminated Persian manuscript, a variety of pop art prints, a digitally-reconstructed 19th century map, and much more. Click here to view pictures from the night on Instagram.
Special thanks once again to our Lead Benefactor, Innovative Document Imaging.