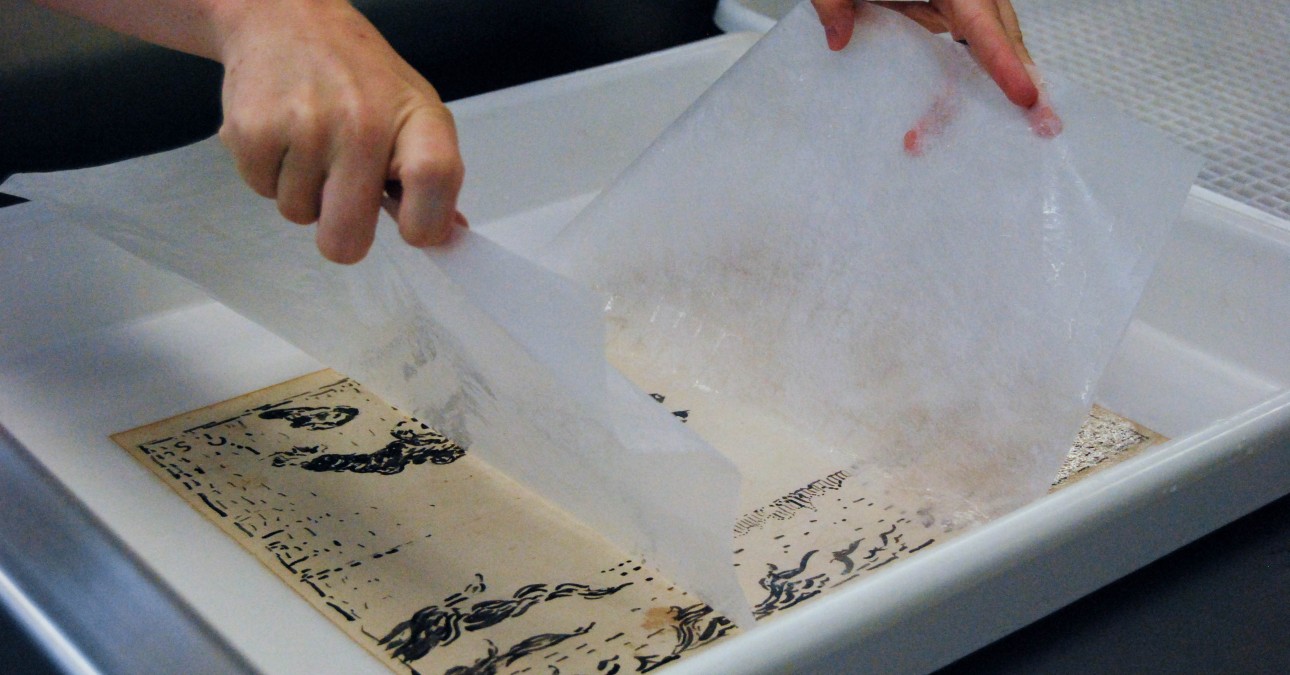 Treatment FOCUS: Signac's Anarchist Drawing
By the turn of the twentieth century, Algeria's Biribi—a colloquial term for the French military police regime—was under increasing scrutiny. In 1909, news of a 22 -year -old soldier's fatal beating at the hands of three superiors incensed the French people. As a wave of popular sentiment called for the soldier's body to be returned to France, Les Temps nouveaux, a weekly anarchist periodical, published a special "Biribi" edition devoted to the story. The publication featured illustrations by Charles Angrand, Maximilien Luce, Delannoy, Grandjouan, Rodo Pissarro, Theophile-Alexandre Steinlen, and Paul Signac.
Signac's drawing for the publication was titled "Pour les vautours," which translates to "For the vultures." The image, drawn in black ink on laid paper, shows the soldier's body left in a field outside of town. One vulture stands atop him, while others swoop in.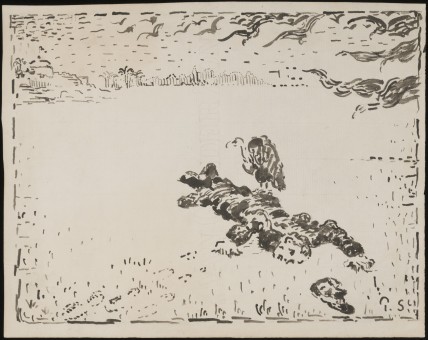 The drawing after treatment
The drawing is now in the possession of the Arkansas Arts Center, which brought several Signac pieces to CCAHA for treatment in preparation for an upcoming exhibit. CCAHA Paper Conservator Heather Hendry cleaned the object with latex rubber sponges and removed it from a damaging secondary support. The drawing was humidified between sheets of felted Gore-tex and then sprayed with ethanol to facilitate the entry of water. Hendry then washed the piece on Tek-wipe and dried it between felts. After treating local staining and foxing with a solution of sodium borohydride, Hendry washed the piece again to remove any chemical residues. She mended a tear with mulberry paper and wheat starch paste. Finally, the object was housed in a sealed package to protect it from particulates and help mitigate against environmental extremes.