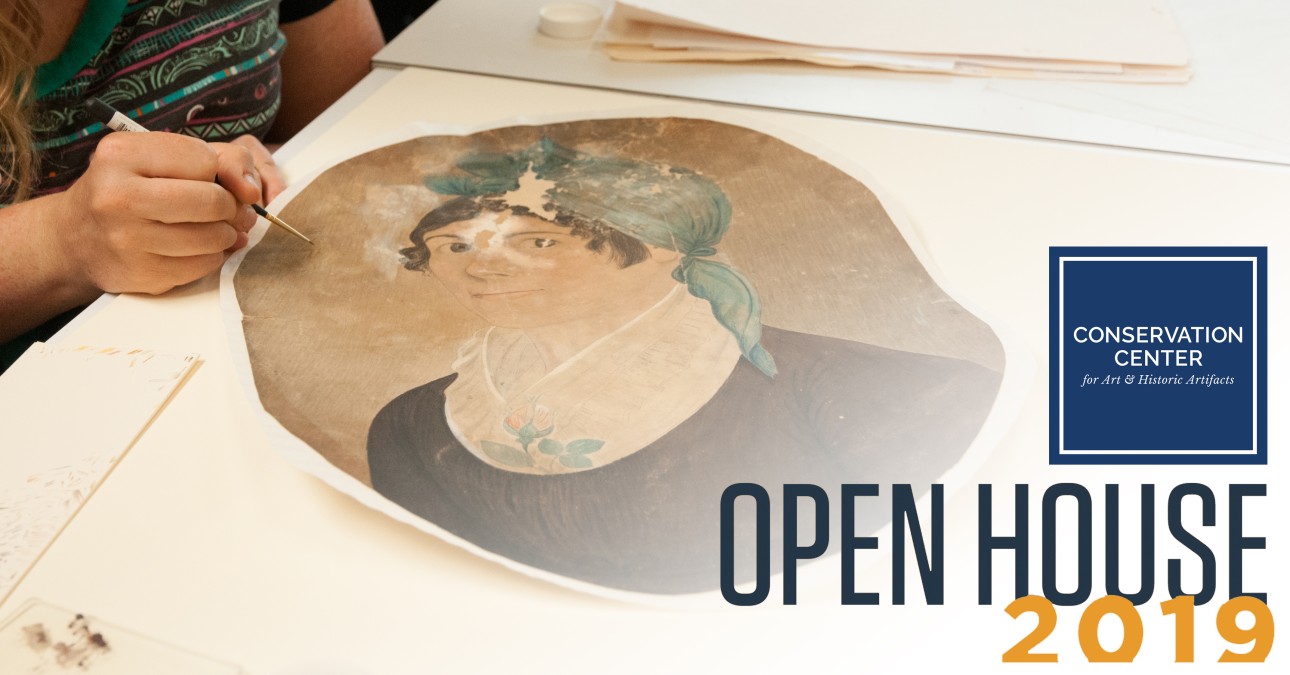 You're Invited to CCAHA's Open House Wednesday, November 6
This year's CCAHA Open House is just over a month away, and you are invited! Every fall, we welcome friends and colleagues to our Center City lab to mingle and enjoy refreshments before touring our facility and getting an up-close look at some of the remarkable projects we've worked on the previous year. This is a unique opportunity for guests to see rare artifacts, learn about new conservation research and technology, and chat one-on-one with our staff.
When: Wednesday, November 6, 2019 | 5:30 - 7:30 PM
Where: CCAHA, 264 South 23rd Street, Philadelphia
The 2019 Open House is scheduled in conjunction with this year's Association of Registrars and Collections Specialists (ARCS) conference, and we look forward to welcoming some new faces from the conference to CCAHA. The Open House is free, but registration is required by Wednesday, October 30.