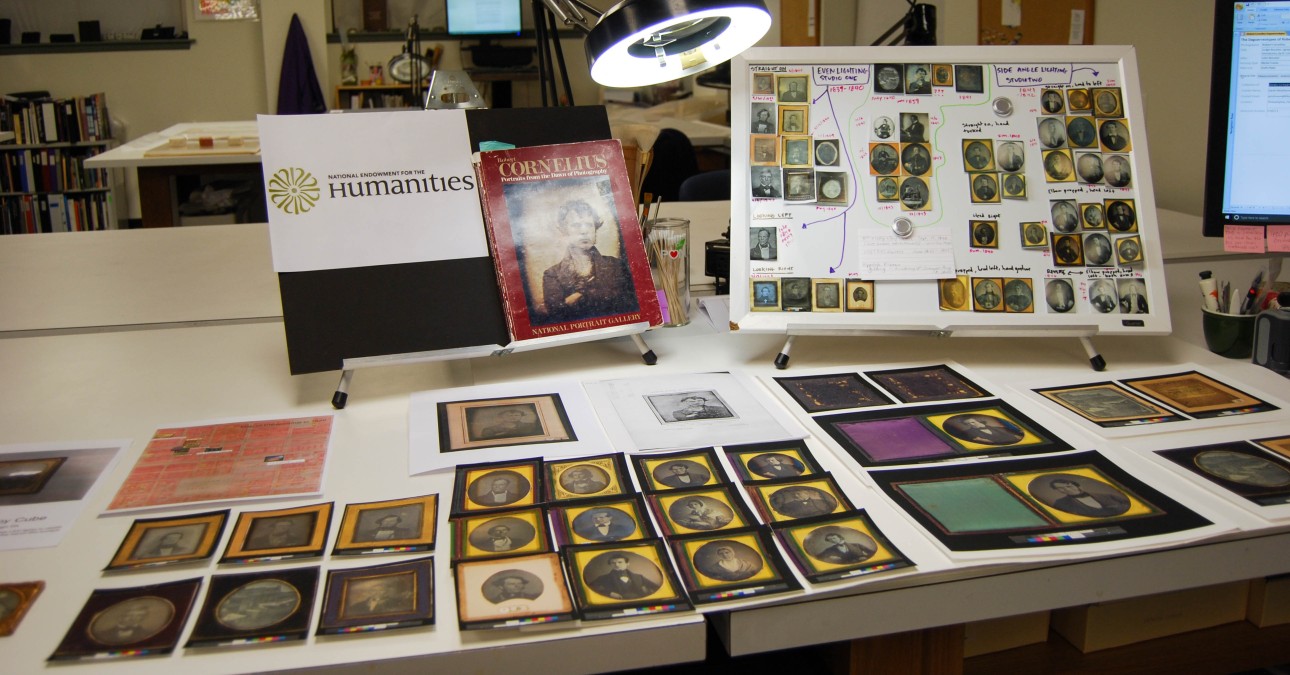 Robert Cornelius Daguerreotype Project
Advancing knowledge, increasing access
The Robert Cornelius Daguerreotype Database Project aims to create an online database of the extant photographs of Robert Cornelius. Credited with taking photography's first "selfie," Cornelius was an early American photographer who made many contributions to the daguerreotype process in the mid-19th century.
The Project is funded by the National Endowment for the Humanities.
The project team:
Rachel Wetzel, former CCAHA Senior Photograph Conservator
Adrienne Lundgren, Library of Congress Senior Photograph Conservator
Edward Vicenzi, Research Scientist at the Smithsonian's Museum Conservation Institute
Mike Robinson, modern-day daguerreotypist
William Stapp, former Curator of Photographs at the National Portrait Gallery
Andrew Robb, Head of Special Format Conservation in the Conservation Division of the Library of Congress
Beverly Brannan, Curator of 20th-century Documentary Photography at the Library of Congress
Sarah Weatherwax, Curator of Prints & Photographs at the Library Company of Philadelphia
Paul Messier, Head of Yale University's Lens Media Lab
Learn more about the project from the Facebook page and Instagram account.