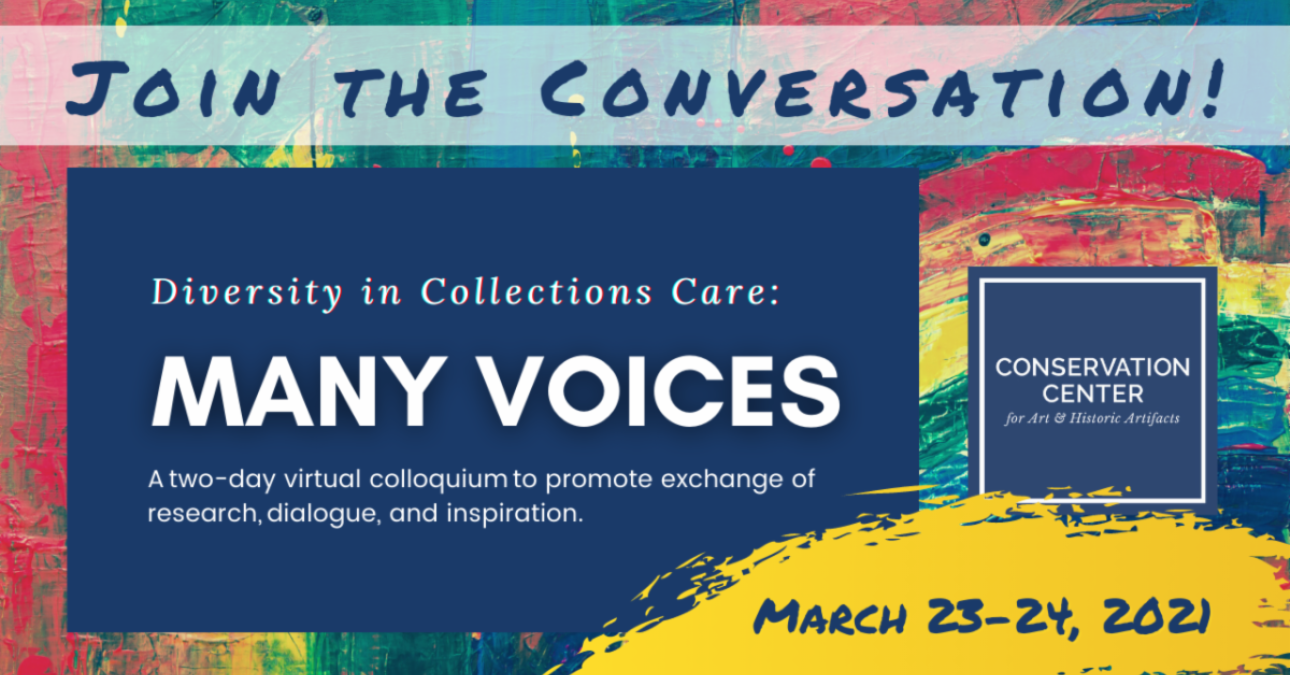 Last Chance to Sign Up! Diversity Colloquium Registration Ends March 12
We're only two weeks away from CCAHA's virtual colloquium,
Diversity in Collections Care: Many Voices
. Through sessions with more than two dozen guest panelists and members of CCAHA staff, this event will promote an exchange of research, dialogue, and inspiration. You can register and view session and speaker details at
the event page
. So far, we have registrants from 37 states and four countries! Time is running out to join in, and the registration deadline is Friday, March 12.