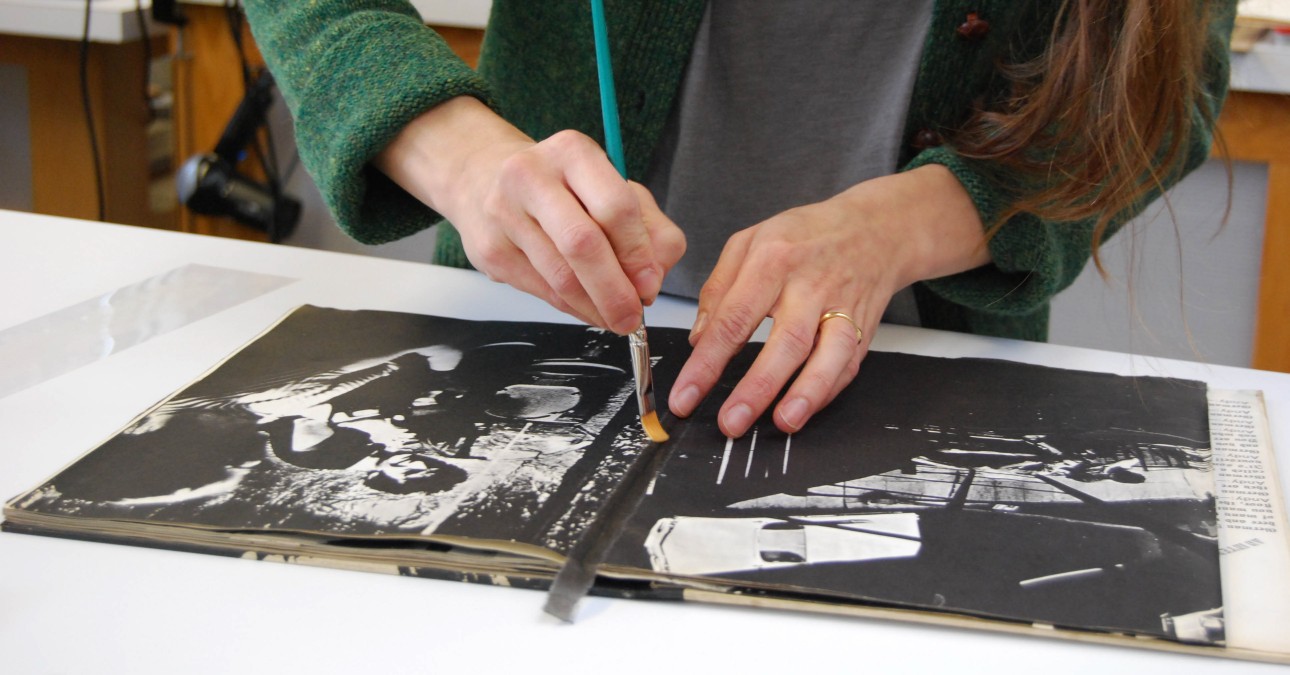 Books of any age and type
Whether it's a medieval manuscript or a much-used 1960 cookbook, we can preserve it. Our conservators can help determine the best treatment for your objects and your goals, whether it's best to rebuild your book with a new cover, clean its pages, or build a custom storage box.
We've treated Sir Arthur Conan Doyle's handwritten Sherlock Holmes manuscripts, first editions of Isaac Newton's texts, and treasured family Bibles.
We've treated:
first editions
rare printed books
incunabula
illuminated manuscripts
scrapbooks
atlases
photograph albums
family Bibles
ledgers, diaries, recipe books, minute books, and orderly books
Services include:
stabilization of original bindings
surface cleaning
stain reduction
page mending
tape removal and adhesive reduction
rebinding in paper, cloth, parchment, or leather
gold-tooled titling and decoration
mold remediation
washing
sewing replacement and repair
humidification and flattening
cover board reattachment
custom storage box construction
calcium phytate treatment